A community-first approach.
CHALLENGE
Alexandria, Virginia's growing population and housing needs outgrew ARHA's brand and tech stack.
SOLUTION
New Target created a fresh visual identity including a new logo and a clean website design that can scale as needed.
New Target has been headquartered in Alexandria, Virginia since our founding in 1998. This meant we were aware of the community and the role ARHA plays in it.
The project presented us with a unique opportunity to rethink what ARHA means to the community and how to best visually showcase that.
Identity Design & Creative Vision
Our goal was to create a logo that's memorable and recognizable. The use of acronyms is not new in the Northern Virginia area, so this made sense to be a base. Pulling inspiration from a skyline, we worked the ARHA letters into a simple, memorable logo.
Additionally, we expanded the new logo to a brand book and vision for a website that puts Alexandria's citizens first.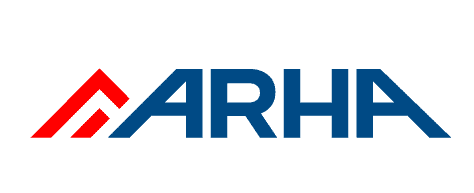 We created a website that ties government aesthetics with community sentiment. The visual hierarchy ensures that the most important information is seen first and a mega menu provides an easy way to navigate to the content throughout the site.
We chose Drupal because of its web services and ability to integrate well using APIs.
An important component of the development was the integration with the rent and maintenance portal which allows tenants to have direct 24/7 access to the maintenance crew. ARHA updates their list of available units daily, so we also used Google maps' functionality to allow those needing housing to see where the units are located. Drupal's survey module helps provide constant feedback to the agency.
We continue to support ARHA's needs including maintaining and supporting their website and providing feature updates as needed.