Building a smarter road for tomorrow.
CHALLENGE
Cavnue has a long-term vision for the future of roads. To achieve this goal, they need to share their vision and attract top talent to help their vision become a reality.
SOLUTION
New Target helped Cavnue modernize its website into a place that showcases its vision and fits within its larger digital ecosystem.
Website Design & Creative Strategy
We started with a brand but needed to expand it to create the website Cavnue needed. The goal of the website is to give the visitor a glimpse into the future, promote Cavnue, and to recruit top talent to help build a better, more connected, road system. To promote Cavnue. And to recruit top talent to build a better, more connect road for the future. The project relies heavily on renderings and animation to communicate with visitors. Our designs efforts created a flexible pattern library that they can carry forward as they expand in the future. We emphasized content discovery and created a website that's easy to consume and digest.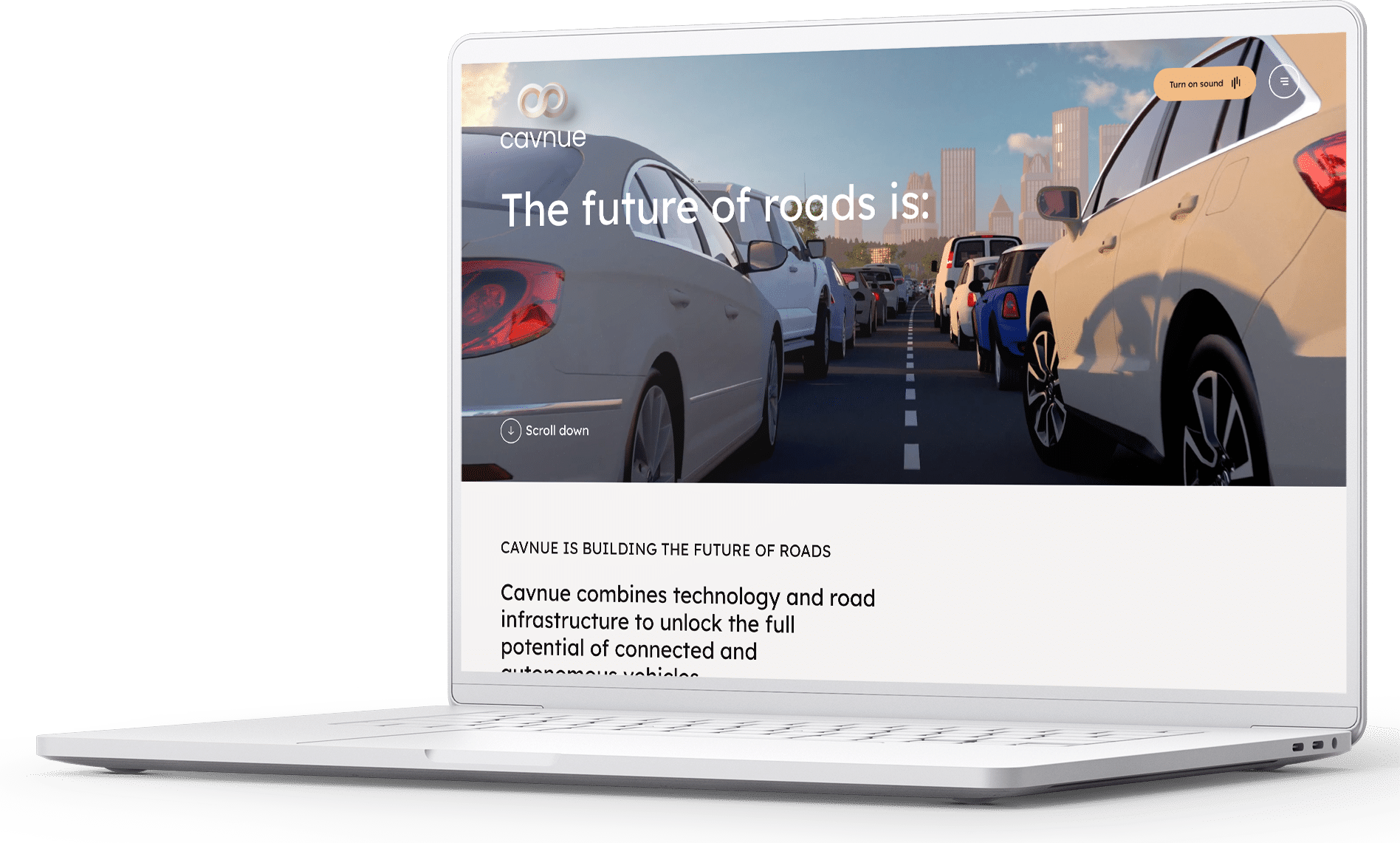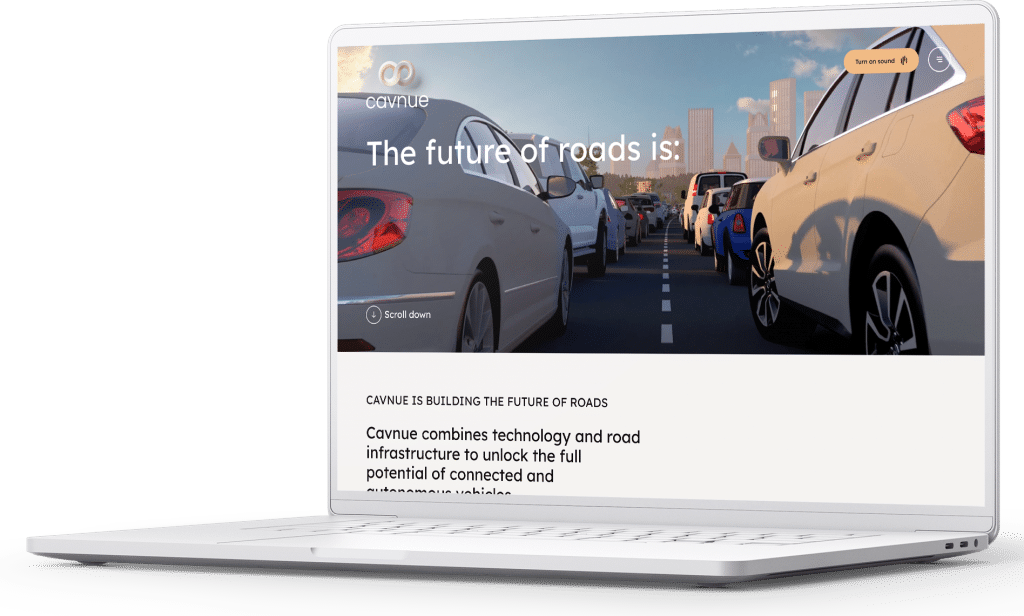 The first step in this project was to migrate the Cavnue website into WordPress. We selected WordPress using Elementor as the framework to create the new website.
We use embedded media from sources like Vimeo to lighten the load of the website while carrying through the creative vision for the website. This included using subtle animations to display content on project pages that highlight the project in an approachable way.
We continue to provide support for Cavnue as a partner including maintaining and hosting the new website and more.