CHALLENGE
Nasoya needed a microsite for a new product line. The microsite needed to adhere to the Nasoya brand and promote its legacy while attracting a younger audience interested in trying a plant-based diet.
SOLUTION
New Target created a website that's easy to navigate, highlights information on plant-based diets, showcases the products, and more. Knowing customer engagement is an important objective, the site includes social feeds and promotes the #plantspired community.
Nasoya's a well-known and much-loved tofu brand that brings a healthy reputation as a leader in providing quality, plant-based protein. Plantspired is focused on convenience.
Understanding the impact of food porn and knowing that an audience that is plant-curious may need a nudge to try the new products, our focus was on creating a website that addressed these topics. The site needed to be easy to use, feature high-res images, and showcase the plant-based community thus creating a sense of FOMO. These core elements were enhanced with interactive elements that show the benefits of tofu and answer the key questions people have about plant-based cooking.
We created a website that emphasized movement and energy, that feels connected to a community, And that's visually aspirational.
The site uses organic lines and colors. It emphasizes images of food and plants. Building a community meant that we allowed the Instagram feed to provide the human element to the site, so the rest of the website design could focus on the aspirations of the Plantspired brand.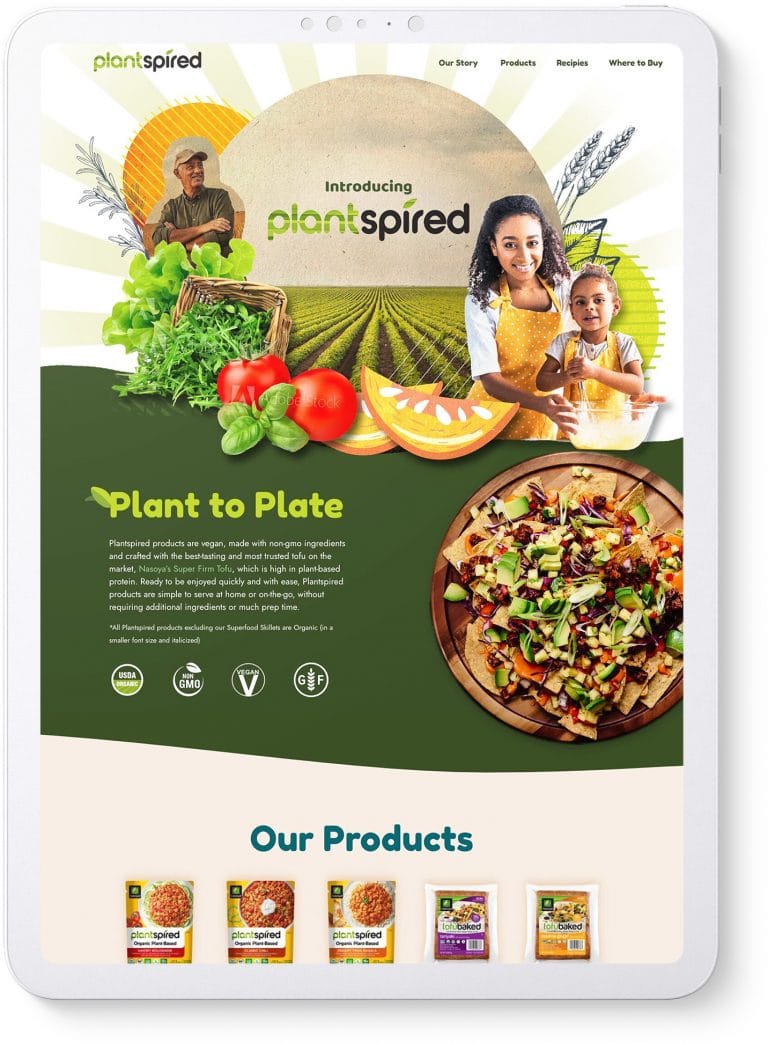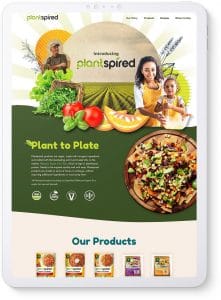 We chose WordPress to build the microsite and used Elementor to provide future flexibility.
The site integrates with Instagram to provide a human element. Yoast is used to give the Nasoya team control over their SEO and the images are optimized using Smush. The microsite integrates with Mailchimp for marketing automation.