WordPress is a PHP-based content management system (CMS) that allows for flexible and easy website creation. It's designed to allow anyone, regardless of technical expertise, to build fully functional websites with ease. WordPress integrates with many third-party services and platforms to help you create the perfect site for your needs.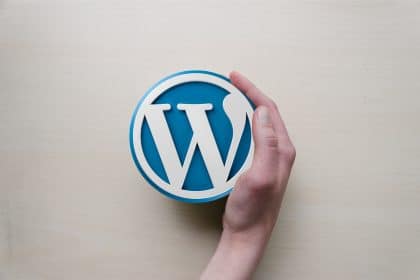 Perhaps the largest benefit of WordPress is its extensive functionality. You can use it as a simple blogging platform or as a full-fledged ecommerce store that includes online shopping capabilities and payment processing. It supports both static HTML pages and dynamic content generated by scripts like PHP or MySQL, making it suitable for a wide range of applications, from an online portfolio website to a full-service product catalog.
WordPress is perhaps best known as a blogging platform thanks to its ability to support multiple users who can add content quickly and easily. Whether you want to create a blog section on your business website or build a full-fledged network of independent sites with user accounts, WordPress has the tools you need. You can even use it as an online discussion forum or community portal by adding user accounts and taking advantage of the thousands of available plugins.
There are many other advantages to using WordPress, including its ability to integrate with a wide range of third-party services and platforms such as email marketing tools, social media management software, booking engines, payment processing systems, site analytics programs, and more. With WordPress's extensive integration features and thorough documentation (both online and in print), it's easy to find the right plugins for whatever functionality your website requires.
WordPress is one of the most popular content management systems in use today, with over 60 million websites powered by this platform. One major reason for WordPress's popularity is its extensive plugin ecosystem, which allows users to easily integrate lots of different web services into their website with a few clicks.
Here are 10 of the most popular WordPress integrations
1. Akismet
This plugin helps you keep spam comments off your site while using a machine-learning algorithm to identify and filter out malicious messages.
2. Jetpack
Jetpack is a suite of tools designed to help you manage and optimize your site, including analytics, security features, commenting options, social media integration, and more.
3. Gravity Forms
This plugin allows you to build forms on your website with ease, including custom fields such as checkboxes, dropdown menus, and more.
4. Yoast SEO
As one of the most popular WordPress plugins around, Yoast SEO, gives users access to several features for optimizing their site's search engine rankings and traffic.
5. Google Analytics for WordPress
This tool makes it easy to integrate Google Analytics data into your WordPress experience so you can monitor key stats about your site's performance in real time.
6. Contact Form 7
One of the most widely used contact form plugins out there today, Contact Form 7, lets you add simple contact forms to your WordPress site with the click of a button.
7. Mailchimp for WordPress
This plugin helps you create and manage email opt-in campaigns on your WordPress website, allowing you to grow your subscriber list quickly and easily.
8. WP Super Cache
This plugin creates static HTML files from dynamic content generated by WordPress, helping to boost loading speeds by reducing load.
9. W3 Total Cache
This plugin is another great option boosting performance through caching, as it uses various tools such as JavaScript minification and content delivery network support to speed up site loads.
10. Google Maps Widget
Adding interactive maps to your website can be a quick and easy task with this plugin, which lets you quickly place a map on your site and customize it to meet your needs.
WordPress is completely free and open source and anyone can download it from wordpress.org at no cost. There are also plenty of theme templates available to help you create an attractive design without having to pay for a custom website design. WordPress is also highly customizable, so you can further personalize your site with any of the thousands of existing themes or create your own by using one of the many available page builders and other customization tools.
There's no doubt that WordPress has become the most popular content management system in use today. If you want full control over your website and a platform that's easy to manage, consider installing WordPress and taking advantage of its powerful features and extensive integration options. New Target can help.