Making an impact fundraising involves more than just asking people for donations. It's about building relationships to create a lasting change. Impact fundraisers take the time to understand the needs of their communities and design campaigns around those goals.
They also focus on storytelling, developing compelling messages that will engage potential donors in the organization's mission and vision. Furthermore, they use digital tools and platforms to reach out to wider audiences. Finally, they measure the success of their efforts by tracking data such as donor retention rate, total money collected, number of volunteers recruited etc., in order to refine future campaigns and maximize effectiveness.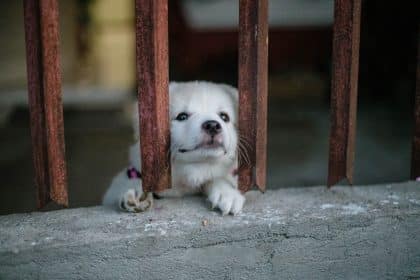 4 Tips for Impact Fundraising
1. Storytelling
Storytelling is a powerful tool for fundraising. It can help you make an emotional connection with potential donors, build your credibility, and encourage them to give. Stories create an understanding of why their support matters and how it will be used, deepening relationships between potential donors and organizations.
Stories also help convey the impact of donations in ways that facts and figures can't. By providing stories about the people being helped by donations, organizations are better able to demonstrate how their work makes a difference in peoples' lives. This can inspire donors to act on their generosity, knowing exactly who they're helping.
At the same time, storytelling gives fundraisers the opportunity to showcase the organization's successes and strengths more effectively than any other method. It's a way to build trust and create an even stronger connection between donors and the cause they're supporting.
Storytelling can be used in many different ways when it comes to fundraising, from donor appeals to social media campaigns. But no matter how you use it, storytelling is an essential tool for successful fundraising efforts that will inspire people to take action.
2. Call-to-Action
Call-to-action (CTA) buttons play a major role in successful fundraising campaigns. They are the action trigger that encourages donors to take the next step and contribute to your cause. CTAs should be placed prominently on your website, so they're easy for visitors to find and click. When designing CTAs, keep them clear, concise and easy to understand. Include a short, relevant headline that explains the action they're taking—such as "Donate Now" or "Make a Difference"—along with an engaging supporting message. Your CTAs should also be consistent throughout your website and linked to other relevant pages, so visitors can easily explore more and learn more about your cause.
3. Engagement
Follow-up with donors is an essential part of any successful fundraising campaign. It helps to build relationships, promote loyalty and encourage additional giving. Follow up also serves as a great opportunity to thank supporters for their generous contributions and provide updates on how their funds are being used.
Along with thanking donors, follow up is also a valuable tool for recruiting new donors and providing information about upcoming events or campaigns. By keeping donors engaged and informed, organizations can create a strong base of supporters who will continue to give for years to come. With the right approach, follow up can be an effective way to retain donors and grow a successful fundraising program.
Getting started with donor follow-up can be overwhelming but it doesn't have to be. Here are some basic steps your organization can take to ensure it is successful:
Establish a follow-up system: Create a process that outlines how often donors should be contacted and what they should be updated on. Determine who will be responsible for following up with donors and assign tasks accordingly.
Set expectations: Let donors know when they should expect to hear from you and what kind of information they can anticipate. This helps set the tone for your relationship with them moving forward and will help ensure that all communication is timely and relevant.
Personalize your messages: Take time to personalize each message to individual donors. Acknowledge their past giving and thank them for the impact they have made. Show donors how their support has helped your organization achieve its goals and let them know what you are working on next.
Provide incentives: Offer rewards or discounts to loyal supporters as a way to show appreciation for their ongoing contributions. This will help create loyalty among donors and encourages them to continue giving.
4. Digital tools and platforms
Digital tools for fundraising are an invaluable resource for organizations of all sizes. They provide a platform for members, supporters and donors to make quick, easy donations that can help organizations reach their financial goals faster. Additionally, digital tools for fundraising can help build relationships with donors and supporters by providing them with real-time updates about the impact their donations are having.
Digital tools for fundraising can include websites, mobile apps, and email campaigns. Websites are a great way to provide donors and supporters with access to information about the organization and its objectives. Additionally, they provide an efficient platform for making donations in just a few clicks. Mobile apps are also becoming increasingly popular as they offer convenience and allow donors to make donations from anywhere at any time. Email campaigns are a great way for organizations to reach out to their supporters and donors with updates about the progress of their fundraising efforts, and these emails can also include links that make it easier to donate quickly and securely.
Ultimately, making fundraising impact is all about connecting with people and creating long-lasting partnerships that drive change in our communities. With effective planning and creative strategies, your organization can make a real difference in the world.