One of the most challenging aspects of running a website is keeping your search feature fine-tuned. As your website's content changes and grows, so too does the way that people search for information on your site. If you're not constantly tweaking and updating your site search feature, it's easy for it to become outdated and less effective over time.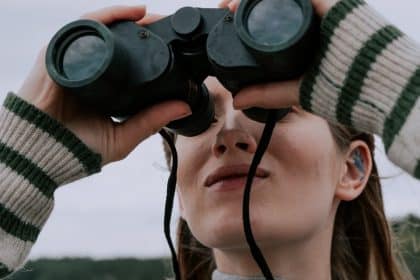 Your customers are looking for something on your site. They enter a search query in the search box, hoping to find what they're looking for quickly and easily. But all too often, they're left disappointed – the search results don't match their expectations, or they can't find what they're looking for at all.
If this sounds familiar, it's time to take a hard look at your site search. Because if your customers can't find what they're looking for, they're likely to leave without making a purchase – and that's bad for business.
Here are a few steps you can take to improve site search for your customers:
1. Use the right keywords
The first step to improving site search is to make sure you're using the right keywords. Start by thinking about what your customers are looking for. What terms will they use to search for your products or services?
Make a list of these keywords and then use them throughout your site – in the titles and descriptions of your pages, in your product names and descriptions, and in your blog posts and other content.
2. Use synonyms and related terms
In addition to using the right keywords, you should also use synonyms and related terms to broaden your search results. This way, even if a customer doesn't use the exact keyword you're targeting, they'll still be able to find what they're looking for.
To find synonyms and related terms, you can use a tool like Google AdWords Keyword Planner. Just enter a keyword into the tool, and it will suggest a list of related terms.
3. Make sure your search results are relevant and up to date
Finally, it's important to make sure your search results are relevant and up to date. This means regularly reviewing your search results to ensure they're still accurate and relevant to your customers' needs.
It's also a good idea to set up alerts so you're notified whenever there are changes to your search results. That way, you can quickly make any necessary changes to keep your results relevant.
Improving site search can be a challenge, but it's well worth the effort. By taking these steps, you can make sure your customers can find what they're looking for – and that they keep coming back to your site in the future.
4. Common site search issues
A site that doesn't support searching by product name or model number.
Requiring users to search by the exact product type or name that the website used (e.g., If the customer entered "blow dryer" then they wouldn't get results for hair dryers).
Websites need faceted search which allows your visitors to further filter results by criteria like size and color.
Not investing in basic site search functionality like this can drive customers away. Visitors who search by model number, for example, are looking for a specific product — and they're probably ready to buy it. If you don't show results for it, they're going to assume you don't stock it.
5. How you can improve your site search
Use the power of Google. Google Custom Search allows you to add search functionality for your site powered by Google's engine. Integration is free and Google also allows you to upgrade your search package to remove ads and customize the design.
If you use WordPress as your CMS, you can either adjust your search settings or look for plugins that will allow you to expand the functionality of your site search. SearchWP is a WordPress plugin that automatically indexes all your content, including PDFs.
Search Changes over Time
Your internal site search may change over time, depending on your business needs and goals. For example, you may want to add or remove certain keywords from your search engine optimization (SEO) strategy. Additionally, your website's design and layout can impact how users interact with your internal search feature. As your business evolves, it's important to monitor and adjust your internal search accordingly to ensure that it meets the needs of your users.
Improving your site search can have a dramatic and immediate impact on your sales. Remember, your competitor is only a click away and so if your visitors cannot find what they want, using they words they want to use, they might just click away and never return.
At New Target, we can help you develop or improve your site search so that this one part of your business you no longer need to worry about. Contact us today.