SEO audits are a crucial part of any online marketing strategy. They assess the health of your website, and by extension, your business' ability to rank in search engine results pages (SERPs). They also evaluate the effectiveness of SEO tactics that you may be using, including keyword research and content optimization. In sum: they give you an overview of all aspects of your site that impact its SEO performance.
As such, an SEO audit can help you identify where your site is falling short, which areas need improvement, and how best to address those issues. It can also reveal problems with your site architecture or technical components related to on-page SEO — information that can inform your broader digital marketing strategy going forward.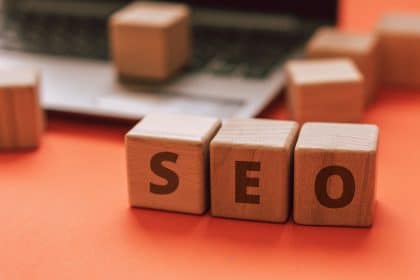 The Value of an SEO audit
The value of an SEO audit lies in its ability to give you meaningful insights into your website's performance. Moreover, if you make use of a good tool or consultant that specializes in SEO audits, the information provided by these tools will cover all aspects of on-page optimization and technical site health. This is crucial when it comes to making informed decisions about how best to improve your business' online presence and increase visibility online.
There are countless factors affecting the effectiveness of search engine optimization today. Because of this complexity — as well as because many businesses rely on multiple marketing channels when growing their customer base — a good SEO audit covers all aspects of your website's performance, including on-page and technical issues.
An audit not only helps identify areas for improvement, but it also provides you with actionable recommendations to improve the site's overall search engine ranking over time. Additionally, it highlights issues that can impact user experience and cause bounce rates to increase.
What Exactly Is an SEO Audit?
An SEO audit is a detailed review of individual elements of your website's performance in search engines — as well as their effectiveness for improving rankings — and how these factors work together or conflict with each other. The purpose of an SEO audit is to give you a complete overview of all areas that impact your site's performance in search engine results, and how they affect each other.
Some of the key components of an SEO audit include:
Reviewing on-site technical factors like page load speed, mobile responsiveness, site architecture, indexability, title tags and meta descriptions, keyword usage, content strategies, and any broken links.
Analyzing the quality and quantity of your content, including keyword targeting, readability, formatting, and blogging efforts
Evaluating your backlink profile for quality and authority, including assessing link risk factors like spammier sites or unnatural anchor text usage.
Comparing your site to competitors in order to identify areas for improvement and opportunities for outranking them in search results.
It also evaluates off-page factors such as domain authority and backlink profile — both of which influence a site's ability to rank in SERPs.
An important takeaway here is that no part of your website exists in isolation — at least as far as search engines are concerned. For example, all elements of the website must work together to improve the site's overall ranking in search engine results pages (SERPs). Therefore, an SEO audit helps you understand how different pieces of your site fit into that larger puzzle.
The Bottom Line
A good SEO audit is crucial if you want to be able to make informed decisions about your site's on-page optimization and digital marketing strategy going forward. It also gives you insights into where you may be struggling — and what steps you can take to address those issues effectively.
Needless to say, the benefits of conducting a thorough SEO audit for your business' website are numerous. That said, it can be difficult to know where to begin when it comes time to implement this type of analysis on your own site. Whether you're looking for a way to conduct an in-depth assessment yourself or you need help finding a consultant that specializes in audits and optimization, there are tools available online today that will make the process much easier.