In today's digital world, marketing your products online is essential to achieving success. There are a variety of ways to market your products online, but one of the most effective is through Amazon. Amazon is the world's largest online marketplace, and by utilizing its platform, you can reach a vast number of potential customers. Let's take a look at Amazon marketing and how it can help increase your online sales.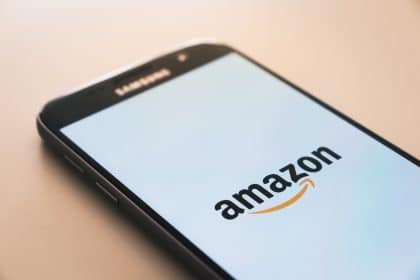 What is Amazon Marketing?
Amazon is the world's largest online marketplace, with over 310 million active users. That's a giant potential customer base for businesses of all sizes. If you're not already taking advantage of Amazon's marketing opportunities, you're missing out.
Amazon marketing is the process of promoting and selling products on the Amazon marketplace. Individuals or businesses of any size can do this; however, businesses that are not registered as Amazon sellers will need to set up an account before they can start selling.
Why Should You Market on Amazon?
There are many reasons why you should market your products on Amazon. As we mentioned above, there are over 300 million active users on the platform. This gives you a massive potential customer base that you can reach with your marketing efforts.
In addition, Amazon is a highly trusted platform; according to one study, 89% of US consumers said they would buy from Amazon again after having a positive experience. This trust means that customers are more likely to make a purchase on Amazon than on other platforms.
Finally, Amazon is convenient for both buyers and sellers. Buyers can quickly and easily find the products they're looking for, and sellers can reach a large audience with minimal effort.
How Can You Get Started with Amazon Marketing?
Now that you know a little bit about what Amazon marketing is and why you should do it, you're probably wondering how you can get started. If you're not already an Amazon seller, the first step is to create an account. Once you've done that, you can start creating listings for your products.
When creating your listings, be sure to use high-quality product images and descriptive, keyword-rich titles and descriptions. These elements will help your products stand out from the competition and attract potential customers. You should also consider running ads on Amazon; this will help increase your visibility and reach a larger audience.
How Can Amazon Marketing Help Me?
If you already sell products on Amazon, then you know that the competition is fierce. In order to ensure that your products are seen by potential customers, you need to utilize every tool at your disposal. One of the most effective tools for marketing on Amazon is Amazon Sponsored Products. Sponsored Products are ads that target customers who are searching for products like yours. When a customer searches for a product on Amazon, your ad will appear in their search results. This ensures that potential customers are seeing your products, even if they aren't familiar with your brand.
Another great way to market your products on Amazon is through Amazon Vine. Amazon Vine is a program that allows selected reviewers to receive free products in exchange for an honest review. This program is great because it allows you to get your product in front of potential customers who might not otherwise be exposed to it. Furthermore, these reviews can help increase customer confidence in your product, leading to more sales.
How to Optimize Your Amazon Listing for Better Visibility
Now that your product is live, you might be feeling a little lost. How do you make sure people can actually find your listing? And once they do find it, how do you make sure they choose your product over similar ones? Fortunately, there are a few things you can do to optimize your listing and give yourself a better chance at success.
Do Your Research
Before you even start creating your listing, it's important to do your research. Look at similar products to yours and see what keywords they're targeting. Try to find words and phrases that you think potential customers would search for when looking for a product like yours. You can also use Amazon's own keyword tool, which allows you to see which keywords are getting a lot of searches but don't have a lot of competition. Utilizing these keywords in your listing will help improve your visibility.
Make It Eye-Catching
Once you have your keywords sorted out, it's time to start working on making your listing look its best. After all, if potential customers happen to stumble upon your listing, you want to make sure it's visually appealing, so they actually stop and take a look. Use high-quality images (preferably more than one) and descriptive, keyword-rich copy to tell customers everything they need to know about your product. The more inviting and informative your listing looks, the better chance you have of drawing people in.
Get Reviews
Customer reviews are essential for two reasons: first, they help improve your visibility (Amazon favors listings with lots of reviews), and second, they help build trust with potential customers. If people see that others have had positive experiences with your product, they'll be more likely to take a chance on it themselves. So reach out to past customers and ask them to leave a review—it could make all the difference!
If you're looking for an effective way to increase your online sales, then look no further than Amazon marketing. Creating an account and listing your products is easy, but don't stop there; be sure to use high-quality images and descriptive language in your listings, and consider running ads to reach even more potential customers. By utilizing tools like Sponsored Products and Amazon Vine, you can reach a larger audience and boost customer confidence in your product. With some effort and dedication, you can take your business to new heights by marketing on Amazon.
Here at New Target, our Amazon marketing specialist will work directly with you and your team to cut through the clutter and make your brand shine on Amazon. Contact us today!