The pandemic caused several adjustments and disruptions in industries all around the world. With this transformation came the rebirth of QR codes, a contactless option for connecting physical and digital interactions.
We've seen QR codes gain significance as a unique marketing tool, in addition to being a mobile-first technology that minimizes interaction and fits with safety measures. But, nearly three years after the pandemic started, people ask, are QR codes still cool?
The answer is yes. QR codes can be found on packaging, billboards, business cards, gyms, museums, and restaurants, among other places, and are being used by brands in a variety of ways from providing information discounts, music, and pretty much anything digital you could think of.
Businesses and consumers alike are becoming increasingly aware of the technology's potential and functionality, and we are confident that QR codes are here to stay.
How do we know?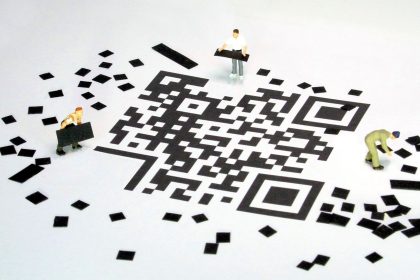 CoinBase SuperBowl LVI
Well, let's take a look at a very recent example that, if you watched the Super Bowl, you are probably familiar with.
The most talked-about advertisement of the year was a simple QR code that bounced around the screen for 30 seconds. The advertisement was for Coinbase, a cryptocurrency exchange, and scanning the code led you to a promotional webpage promising $15 in Bitcoin in exchange for making an account.
Coinbase later revealed that their advertisement led 20 million hits to their web page in just 60 seconds. That means 20 million people were intrigued enough to pull out their phones and scan the code. In fact, the advertisement did so well that it generated far more traffic than anticipated and their app ended up crashing, but that's beside the point.
If there's anything that Super Bowl LVI has taught us, it's that QR codes can open up a myriad of marketing opportunities in 2022.
QR Codes In 2022
QR codes first made a comeback as digital menus in restaurants, allowing for secure and contactless dining. A year later, they are also being used to display immunization certificates as proof of immunization for travel and entry into places.
Consumers had to adjust to the new developments, learn how to use the technology, and know what to do when they saw a QR code. Vaccination requirements and digital menus played a vital role in the transformation of QR codes into a widely accepted technology solution.
This opened a whole new door in the world of advertising. Brands had discovered a new and improved way to communicate with their customers and form important connections.
QR codes are a flexible technology that can adapt to the needs of any business. The possibilities of QR code utilization are endless, from connecting to a WiFi network to obtaining an instruction manual for assembling furniture.
According to Juniper Research, smartphones will be used to redeem 5.3 billion QR code coupons by 2022.
QR codes can be used to enhance every touchpoint in the consumer buying journey, from awareness to brand advocacy. It enables you to increase your marketing efforts, persuade customers to convert, and create memorable brand experiences.
QR code adoption has grown and accelerated, with an increasing number of people becoming comfortable scanning them for many different purposes.
QR Codes In Your Digital Marketing StrategyStand Out from Competition
Marketing is all about separating yourself from the competition. QR codes, when used effectively, may pique the interest of both customers and prospects. Use this chance to link QR codes to special deals or valuable content in order to convert their curiosity into a sale.
Target Consumers on the Go
As a retailer, you are always trying to find ways to communicate with consumers, even when they are on the go. QR codes can be included in store signs and other print advertisements and make it very easy for customers and prospects to get your information quickly on their phones without even walking into a store. Whether you're providing coupons for in-store buying or giving an easy way to sign up for your newsletter, QR codes are great for targeting consumers on the go.
Welcome Interactivity
Many companies are devoting more resources and time to digital advertising, which is more engaging and trackable than traditional advertising.
QR codes turn static content into dynamic call-to-action buttons, making them more interactive. As a result, you have many options for engaging clients, from asking them to submit a Google review to directing them to a branded Facebook page.