A brand story is the heart and soul of your overall brand. It's the complete picture of what you are. It's what makes you unique from your competitors.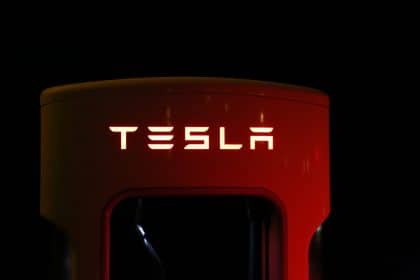 Those brands that have been successful have created a narrative, a story that positions them as unique and creates an emotional connection with their customers.
Ben and Jerry's
Starbucks
Twitter
These brands all quickly bring to mind images, information, feelings about who they are and what they stand for.
The colors they use, their logo, their name and the tagline all follow from the central message. They all come together to form the brand story.
A brand story tells the motivation for starting your business, and why you get up and do what you do every day, why customers should care, and why they should trust you.
You likely have established elements that start to tell your story. Here, we are going to give you some other ideas that, when working in concert with each other, will make your brand much more memorable.
To develop a company brand story, you must first understand who your customer base is and then think about ways you can effectively incorporate your brand values into your stories so as not to alienate potential customers.
It's never too early or too late to come up with a brand story: it could be about where you began and how far you've come, or it could be about where you're going and what your future plans are. This is entirely up to you as these stories can take any form and exist anywhere from television commercials all the way down to a brand's packaging.
Here are 10 tools to use to flesh out your brand story:
1. Through imagery
Using specific images communicates context and meaning behind what you're trying to say which makes it easier for people to create a brand story in their minds. Whether it be through photography or illustrations, imagery can include anything from natural environments and lifestyles. This is a good way of showing what your brand is all about instead of merely telling people this is what your brand is about.
2. Through video
Videos help brand storytelling in a way that it helps to bring your brand into life and make people feel like they're actually there. A video is usually short enough for anyone to watch, which makes it easier to watch if someone has some time on their hands; this gives viewers the opportunity to get involved with your brand without even realizing it.
3. Through testimonials
Existing customers have provided testimonies of experiences they have had while dealing with you so why not use this? Testimonials work well when expressing brand values and brand positioning as it helps potential customers connect with the brand by relating to them and seeing what your brand has done for others already. Testimonials can come in various forms such as video reviews, written reviews, or social media reviews (showcased on your website).
4. Through brand ambassadors
Just like testimonials, brand ambassadors are real people who have been chosen to represent a brand because of their knowledge and experience with said brand.
Brand ambassadors are your brand evangelists who promote your brand messages through both word and action.
Internal or external brand representatives are great at helping tell the company brand story through creating content such as blog posts, images, and videos that help engage with your target market on a deeper level.
5. Through brand quotes
The words we use can say a lot about us which is why it's important to choose our words carefully. Using brand quotes helps spread brand messaging by expressing brand values within these quotes such as personality, philosophy, or mission statement (for example, "Good design is sustainable" from IKEA).
By choosing quotes that best express your brand's personality, you can easily put this across to potential customers by using these quotes on various forms of media such as social media posts, advertisements, and promotional materials.
6. Through photography
Just like visuals, brand storytelling can also be supported by using photography. This goes back to the saying "a picture is worth a thousand words." This gives your brand's story more depth as it uses imagery to its advantage such as having photos of the brand ambassador(s), brand values related props (for example: Ikea's Swedish roots), or customers enjoying their experience with you which helps portray the brand in a positive light.
7. Through social media
Social media is one of the key ways people get involved with brands today especially if said brand is actively engaging with their fans online through various forms such as Instagram, Facebook, and Twitter. This helps build brand loyalty as customers feel more connected and invested in your brand and its product offering which leads to brand evangelism (a customer who promotes your brand because they truly believe in it).
8. Through company culture
Having a strong company culture plays a big part of how you portray yourself as a brand, after all, we are as good as our last experience (with either ourselves or the brand). A strong company culture allows for an open and transparent environment where employees can take pride in their work and know that they're taken care of. This also creates brand awareness as brand ambassadors are more likely to shine brand messaging through both words and actions with their co-workers and customers alike.
9. Through brand promises
Brand promises encompass everything your brand stands for which can include things such as brand values, brand positioning, or what you aim to achieve in the future (e.g., Starbucks' promise is "To inspire and nurture the human spirit – one person, one cup, and one neighborhood at a time"). By incorporating these brand promises into your brand storytelling, it keeps everyone aligned on what you're trying to accomplish together which is important when working within a team where each member has different roles.
10. Through logo/brand mark
The brand mark is one of the most important brand visuals as it's what usually grabs people's attention first. A brand mark should be easily remembered but also show off your brand personality.
While developing a company brand, story is key in growing your business, it's important to remember that no two brands will ever have the same brand story yet there'll always be similarities between different businesses.
By being honest, authentic, and transparent and, by using these 10 techniques, you'll be able to establish and flesh out that story that will bring loyal customers to your business.