If you own a small business, then you know how important it is to find the right ecommerce platform for selling your products online. With the sheer number of options available, it can be difficult to decide which one best fits your needs. One of the top contenders — and perhaps the most reliable for small businesses — is WooCommerce, an open source platform that lets entrepreneurs easily create their own virtual store. In this blog post, we'll explain why WooCommerce should be at the top of your list when deciding on an ecommerce solution.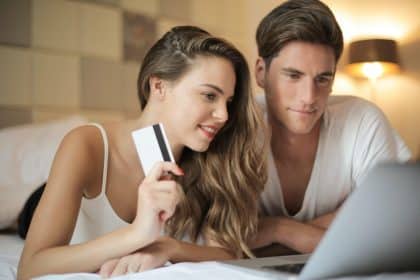 10 Reasons to Choose WooCommerce
1. Intuitive Interface and Easy Set Up
Setting up a WooCommerce store is incredibly simple thanks to its intuitive user interface which makes everything from product management to payment setup a breeze. No coding knowledge is required to start selling and the platform even offers automated onboarding guides for first-time users. Furthermore, WooCommerce stores are automatically optimized for search engines, ensuring that customers can easily find your products online.
2. Extensive Customization and Personalization
The best thing about using WooCommerce as your ecommerce platform is that it offers endless customization options so you can tailor your store to fit your business's specific needs. From product pages and checkout flows to shipping settings and payment gateways, you have full control over how everything looks and works.
Thanks to the hundreds of extensions available, it's easy to extend the platform all according to your needs, whether that be specialized payment gateways, marketing tools or more niche requirements. Additionally, any customizations are made extremely simple with the help of a wealth of open source resources available for free online.
3. Comprehensive Payments Solutions
With over 140 different payment options accepted by the platform, it is easy for merchants to accept payments from customers all over the world. This includes major credit cards and popular payment gateways such as PayPal, Amazon Payments, and Stripe, as well as traditional offline methods like cash on delivery or bank transfer. Furthermore, there are options available for recurring payments, automatic invoicing and even accepting cryptocurrency which adds a layer of modernity to any store's checkout process.
4. Mobile-first Design and Optimization
With an optimized mobile experience being top priority in today's digital market, WooCommerce stores are made with the best optimization techniques possible. All themes and extensions available through the platform are designed to be ultra-responsive so they look great no matter what device your customers use to access your store. Furthermore, you can even customize how your store looks on mobile with the help of dedicated plugins, so you never have to worry about image scaling or font sizes being too small.
5. Professional Support
WooCommerce offers professional support for all merchants using the platform through their forums and ticket system. You can get answers to all of your technical questions quickly and easily from their team of expert in-house support staff who are available 24/7. Additionally, there are a number of free resources available online for business owners looking for more information on maximizing their store's potential.
6. Comprehensive Analytics and Reporting
Keep tabs on how well your store is doing with WooCommerce's powerful analytics and reporting features. The platform gives you access to insights into everything from customer lifetime value and conversion rate to inventory levels and sales trends, so you can make informed decisions about the future of your store. You can also use this data to create detailed reports which can be used for further planning or simply shared with stakeholders in a clear and concise manner.
7. Built-in Security Features
WooCommerce takes security seriously, with the platform making use of the latest encryption and authentication protocols to keep customer data safe and private. Additionally, it offers fraud prevention tools and manual order review processes to further protect your store against malicious attacks. All payments are encrypted with SSL technology and run over secure servers, protecting customer data from hackers and other malicious threats. This makes it easy for business owners to rest assured knowing their customers' information is secure at all times.
8. Comprehensive Documentation and Tutorials
Whether you're looking for documentation on setting up a new store or guidance on how to use a specific feature, WooCommerce has you covered. The platform offers comprehensive online guides and tutorials on almost every aspect of running an online store, so there's always something new to learn no matter your experience level. Furthermore, the platform's active forums and knowledge base are always on hand to provide additional support whenever needed.
9. Digital Downloads
For businesses that sell digital products such as music, videos, software and more, WooCommerce offers an easy way to manage downloads and keep track of inventory levels in real time. You can easily set up automated processes to deliver orders and control who can access certain files. It also supports a range of media types, so you won't be limited to just the traditional audio and video formats.
10. Scalability

WooCommerce is designed to scale as your business grows, so you don't have to worry about outgrowing the platform or running into technical issues as demand increases. It also offers a range of optimization tools for faster loading times and improved performance, no matter how many products or customers you're managing at any given time.
WooCommerce is one of the best ecommerce options for businesses of all sizes, from small startups to large enterprises. With its wide range of features, flexibility, and cost effectiveness, it's easy to see why this platform has become so popular in recent years. Whether you're just starting out or looking for a reliable way to manage your online store, WooCommerce is an excellent choice.