Just like every party needs a host, so does every website. But choosing the right website hosting company is an integral decision that deserves careful consideration. Check out our seven tips on choosing the best website hosting provider.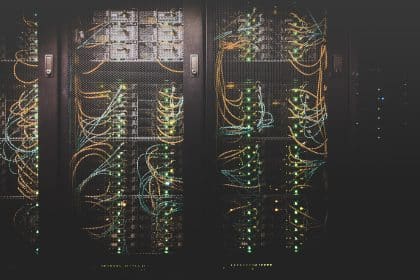 What is Website Hosting?
Your web host will provide a place for you to store your website's essential data and files. It also delivers that data to all the people who visit your site through their browsers.
If you were to think of your website's web address or domain name as a street address, the web host would be the actual house. Not only is it a necessary step in launching any website, but it can also have a huge impact on your SEO. Your host affects many important SEO aspects, from site speed to security.
Choosing the Best Website Hosting Provider
Know Your Website's Needs
When beginning to choose a web hosting provider for your website, it's important that you sit down and take some time to evaluate what your website's specific needs are. Once you have a list of your unique needs, you can prioritize them as you compare what potential hosts can offer your company.
If your site has a specific niche, you will definitely want to take that into consideration. For example, if you have a photography website, you will probably want to prioritize storage and speed features.
On the other hand, eCommerce websites might want to focus more on security and bandwidth. Don't forget to consider what kind and how much support you may need.
It's also important to think about the content management system you want to use for your website. Finding a web hosting company that has experience with your preferred CMS is best. At New Target, we have vast experience with website hosting for WordPress, Drupal, WooCommerce, and Magento websites.
Cost and Subscriptions
One of the most obvious factors to consider is cost. Most web hosting services will offer basic services at a reasonable price. The average subscription price for basic website hosting services can be under $10 a month.
Additional services typically will add to the overall cost and can vary, so businesses with more advanced features should get everything in writing. This is usually in the form of a service level agreement (SLA).
New Target's tiered plan structure will ensure you get the hosting services you need at a price you are comfortable with.
Understand Uptime and Server Reliability
A vital service you will want to explore is what a potential host provides in terms of uptime. This generally affects how reliable the hosting service will be.
"Uptime" refers to the percentage of time your website is online and available to internet users without issues. Of course, you should want your website to be live as much as possible, so your host should guarantee uptime very close to 100%. Depending on the required service level or technical specifications, New Target's uptime guarantee is between 99.9% and 99.99%.
You will also want to know how a host responds to downtime. A website that is often unavailable is definitely not optimal when trying to build and sustain a following. However, New Target provides 24/7 365 services, so on the off-chance that your website has an issue, we will be there to help immediately.
Verify Primary Features
Once you've laid out what you need from your host, it will be much easier to navigate this step. Some hosts offer very basic services, while others provide specific features designed to make your life easier.
When exploring a host's website, you should be able to easily tell if it offers what your website needs. If you have to dig for information about a hosting provider's primary features, the host is probably not focused on a client's primary needs. You can read about all of New Target's hosting features here.
Security
Depending on the nature of your specific business or industry, you might have higher standards in terms of security. Therefore, it's very important to determine if your potential hosting company can meet these needs. A good place to start is to find out if they include SSL certificates. Every website should now–according to Google–have an SSL certificate to reassure visitors and safeguard private information like credit card numbers and passwords.
Even if your business doesn't necessarily have to meet regulatory standards, security should still be a relatively large factor in your decision. The internet can be quite dangerous, so you need to make sure your hosting company is equipped to protect your server and website.
Loading Speed
Website speed is very important. If you have a slow website, your website is at high risk of being abandoned, and your Google search result rankings will suffer. Although several factors affect your website's speed, a web host with fast servers and sufficient memory and processing power will help your website load faster.
Scalability
Choosing a web hosting service that can grow with you is ideal. Your business needs a web host that is capable of accommodating your website's growth to make sure they can meet all your bandwidth requirements for now and the future. All of New Target's hosting plans are designed to meet your business's needs where they are today, while being scalable to where they may be tomorrow, next year, and beyond.
Choosing the right hosting provider for your site can be a tough decision. But lucky for you, you are already in the right place. From local nonprofits to national eCommerce brands to national associations, we have delivered excellent managed hosting solutions for all. Contact us today!