Nonprofit organizations have a unique opportunity to use content marketing to connect with potential donors and supporters. By creating and sharing relevant, useful content with your target audiences, nonprofits can raise awareness about important issues, connect with potential donors, and share stories about their work. This article will discuss what content marketing for nonprofits is and some great strategies.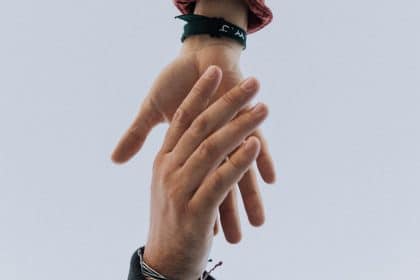 What is content marketing for nonprofits?
Content marketing is a marketing approach that focuses on creating and sharing valuable and consistent content to attract and retain your defined audience.
For a nonprofit, this means creating and sharing relevant and useful content with the organization's target audience. The content can be in the form of articles, blog posts, videos, infographics, or any other format that is helpful to the target audience.
Content marketing for nonprofits looks a little different because instead of chasing sales or growth of a company, a nonprofit is looking for support in a variety of areas like fundraising, advocacy, volunteering, and donations.
Types of Content marketing for nonprofits
Here are seven different content types your nonprofit will benefit from:
SEO Content
Content for search engine optimization is usually the first kind of content people think of, so that is where we will start. From web pages to blog posts, SEO content aims to show up in the search results for relevant keywords.
SEO is useful for reaching new and wider audiences. However, when it comes to SEO, you have to be realistic about your goals.
The more popular a keyword is, the harder it will be for your content to rank higher. If your nonprofit exists in a crowded segment, you will always be competing against some of the largest organizations for clicks and donations.
Also, popular search terms will attract more visitors outside of your ideal donor persona. These visitors might read your content but are more unlikely to donate to your organization.
When trying to navigate SEO as a nonprofit, it's important to choose your target keywords very carefully. Try to find search terms that are more niche but still relevant.
Social Media
Get the most out of your video and written content by sharing it where you know your audience is. When you have the right strategy set up, social media is a great opportunity to reach new audiences and engage with your existing ones.
Not only can you use social media to share blog posts and videos, but posting interactive content, like polls and surveys, are a great opportunity to connect with your audience while also gaining valuable insights into your existing following.
Annual Reports
Although annual reports might have a boring and gray reputation, it doesn't always have to be that way.
Annual reports are made to show your impact, activity, and expenditures for the year. And if you're running a successful nonprofit, this is exciting news!
And more and more recently, we have been seeing nonprofits create visually pleasing, interactive content from their annual reports.
Virtual Galleries
In more recent years, nonprofit galleries and museums have begun to implement and embrace virtual exhibitions. This way, more of their collections and knowledge can reach more people.
These virtual exhibits can serve as both an advertisement to get people excited to come to view the actual exhibit and a detailed guide that is easy to access and explore.
Thought Leadership
The most successful content marketing strategies contain interactive elements. Along with engaging your audience, it also encourages them to contribute their own insights and ideas. This not only enriches your content but also empowers your viewers.
Digital storytelling allows you to start an educated discussion and collect responses conveniently through social media conversations or comments.
Virtual Events and Webinars
Content doesn't always have to be created ahead of time. Content marketing for nonprofits can also include live events, webinars, panel discussions, and Q&A sessions.
Various online platforms have made attending virtual events a breeze for almost everyone, reducing the complex barriers of distance and disability. This creates a rich public conversation with more diverse audiences and exciting events.
Virtual events and webinars should also be used alongside your other content marketing efforts. For example, pairing a new policy report with an online discussion or Q&A would be a great way to kick off the conversation and get press attention.
Video Content
Video is now the most popular content format on the internet, with 2,240.03 million users Youtube users in 2021.
This popularity extends to content marketing for nonprofits, including live streams, interviews, short videos, and documentaries. Your video can stand alone or help to supplement your other media. This could be something like a quick introduction to a longer article.
There are tons of different ways to create and utilize content to help your nonprofit stand out.
We create content for nonprofits that adds value to your audiences at all stages in their journey. Engaging, personable, and educational content is the foundation of all nonprofit digital marketing campaigns, and our digital services team of writers, editors, designers, producers, and more can handle all of your creative messaging needs.