We are working with generative AI to bring about the future of content marketing
And that's why we're a leading sponsor at CMI's upcoming ContentTECH Summit this March in San Diego, California.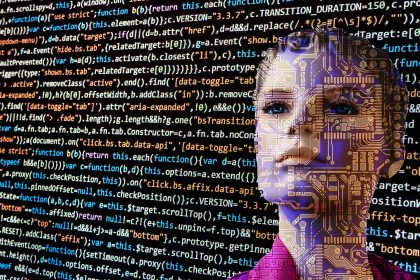 AI and Content Marketing
New Target is leading the way into the future where creative and meaningful content will be rapidly produced by generative AI and refined by marketing professionals across all your marketing and communication media, including websites.
Guided by a seasoned editor, a strong AI neural network that's been trained with an exponentially large data set can be set on the task of supplying Denise's Dandelion Depot with fresh content on a weekly basis to draw much wanted attention to her flower delivery business.
In this article, we'll discuss how generative AI and our professional marketing services can deliver content that will engage both humans and Google bots for the good of your audiences and your organization.
Google Says You Need Content
One of the most important aspects of a website that is often overlooked is its content. Content is what engages visitors and keeps them coming back for more. Quality content is also essential for good SEO (search engine optimization) rankings.
Google uses a variety of factors to determine how to rank a website in its search results. Some of these factors include the quality and relevance of the website's content, as well as the number and quality of backlinks from other websites.
If you want your website to rank high in Google search results, you need to make sure your content is up to par. This means writing original, informative articles that are keyword-rich and relevant to your target audience.
It's also important to keep your website updated with fresh content on a regular basis. This will help keep your visitors engaged, and it will also signal to Google that your website is active and worth ranking high in its search results.
But We Have Content Writers
If you had your own content marketing writers, your last blog post wouldn't be the one announcing the company's Fourth of July picnic. Face it, your staff isn't interested in writing blog posts or they have run out of ideas or they don't have the time. Or, it's too expensive to take Jason and Julie away from writing business proposals to have them pen a thousand-word article on the expanding solar energy field.
But AI bots don't eat, and they don't sleep. All they do is think up interesting and relevant content for your audience you need to engage.
Volume and Speed
The principles that govern the speed at which your products go to market are just as relevant to the speed at which content is produced and consumed by an increasingly voracious audience looking for every insight and perspective, they can get via a quick Google search.
You have got to feed this beast or face becoming irrelevant on page two or (gasp!) three of the search results.
How We Do It
At New Target we combine the speed and power of AI with the nimble minds of experts editors and produce as much content as your website can hold. It's fast, it's affordable, and it always delivers content that is both compelling to your readers and optimized for the bots.
If you are going to draw new eyes to your products and services, you'll need something to draw them with. And simultaneously you can let Google know that your business is the authority in your field because you have a steady flow of traffic all going to articles populated with the same keywords as those that describe your core business.