With 1.82 billion active daily users, you can't ignore the power of Facebook, especially if you have a business. Making a Facebook page for your business is a free and effective way to advertise your business. It is pretty simple, and you probably already have the essential components to get started.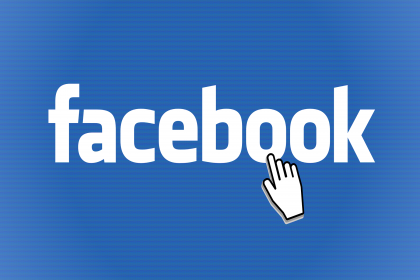 A Facebook page is a public page through a Facebook account and can be used by brands, organizations, public figures, etc. Businesses utilize pages to share contact information, post updates, promote events, share content, and, most importantly—connect with their audiences. Pages can also be connected to ad accounts and Facebook Shops.
HOW TO CREATE A FACEBOOK PAGE FOR BUSINESS
We're not going to go into too much detail because the process really is pretty simple. But in order to get started, you need to log into your personal Facebook account or create one if you haven't already. Your personal account won't be visible on your business page; it just acts more like a key to get into and become an administrator of the Page. Once you're logged in, follow the rest of the steps below.
1. Sign Up
Go to facebook.com/pages/create and enter all your business information on the left panel. Next, fill in all the fields it prompts you to accurately and then hit "Create Page."
2. Add Photos
Next, you will need to upload a profile and cover image for your page. You want to make a good visual first impression, so make sure the photos you pick align with your brand and can easily be associated with your business.
3. Create Your Username
Your username, which is also called your vanity URL, is how you tell people where they can find you on Facebook. It can be up to 50 characters long, but you want it to be easy to type and remember.
4. Add Your Business Details
You should fill out all the fields in your Facebook page's About section right away. Facebook is often the first place a customer will go to look at information about you. Enter essential details about your business, like your operating hours.
5. Create Your First Post
Before you try to start building your audience, you will want to post some valuable content they can look at when they come to your page.
6. Invite an Audience
Begin creating an audience by inviting your existing Facebook friends to like your page and then use your website and other channels like Twitter to promote it.
HOW TO OPTIMIZE YOUR FACEBOOK BUSINESS PAGE
Now that you know how to create a Facebook page for your business, you have to think about how to optimize it. Follow these strategies to maximize engagement and fulfill your social media advertising goals.
ADD A PINNED POST
A pinned post sits above all content at the top of your Facebook Page, right below the cover image. It is where you will want to place an attention-grabbing item like a promotion or top-performing piece of content. When you decide what post you want to pin, click the three dots on the top right of your post and click 'Pin to Top of Page.'
USE TEMPLATES AND TABS
Tabs refer to the different sections of your page, like the About section or photos. You are able to customize which tabs you want and the order they appear in through the Manage Page menu. If you aren't sure which tabs you want to include, look at some of their templates. Each template has a different set of buttons or tabs designed for a specific business. The Restaurant and Café template, for example, has tabs for menu, reviews, and offers.
LIKE OTHER PAGES
Facebook is a social network, so why wouldn't you use your page to build or expand a community around your business?
One of the best ways to promote community is to connect with other pages relevant to your business—but don't confuse this with your competitors. For example, if you run a boutique in an area with many other shops, connect with other shops like a pet store or coffee shop in the same area.
LEARN FROM PAGE INSIGHTS
Information about your audience is valuable, and the more you have, the more equipped you are to create content that will satisfy their needs. Facebook Page Insights makes it easy to access data about your audience and how they are interacting with your page and content. Insights give you all kinds of data like audience demographics and tons of other metrics. For example, you can see how many people clicked on your page's elements like your website, call-to-action button, phone number, etc. Reviewing this data will make it easier to tailor your content to your audience.
A Facebook Business page is going to be an essential aspect of your digital advertising strategy. At New Target, we develop client-specific web marketing strategies to capture your users' hearts and minds. Contact us today to take advantage of our marketing services, among many others!