If your website has Universal Analytics installed and you did not opt out of the GA4 upgrade by their deadline of February 28, 2023, then Google will automatically create mirror GA4 properties for all standard Universal Analytics properties that have received hits within the last 12 months. Your Universal Analytics and GA4 properties are linked, and in order to remove the auto-generated GA4, it's necessary to disconnect them. If you're uncertain about whether to delete the auto-generated GA4, consider reading the complete article. For guidance on how to delete an automatically created GA4 please click the link. Not only will Google create a new GA4 property for you, but also it will also start collecting data to pass through to the new property. New properties and data collection started appearing on March 1, 2023.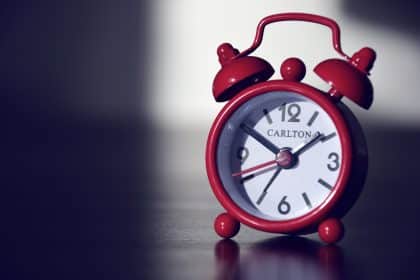 What is GA4 Automatic Property Creation?
Google is pushing the GA4 automatic property creation because it wants to encourage GA4 adoption and also doesn't want anybody to lose valuable web analytics data. While this might sound like a convenient solution, this process should ideally be handled manually. Entering into such crucial analytics territory requires caution and you should examine all available options before choosing how best to tackle migrations in order for them to run as smoothly and reliably as possible.
Creating a new GA4 property only takes a few minutes, but the real value is in setting up the reporting to measure goals that your organization cares about, it is not a one-size-fits-all situation. An automatically created GA4 property likely won't capture that valuable information, and your organization will be in the dark once your Universal Analytics stops collecting data.
The Problem with an Automatically Created GA4
The automated migration process to GA4 will use existing Universal Analytics tags and event structures. When Google makes an automatic property creation for you, their assumption is that your website is tagged properly, and your custom events and goal definitions are perfectly suited for GA4's data structures. However, GA4 is a flexible platform that requires an intentional effort to set up events and conversions that accurately measure the most important parts of your customers journeys.
To get the most from GA4, you'll want to customize your site tags and conversion events. You won't want to let Google decide what is most important to your business.
How to Delete the Automatically Created GA4
To delete a Google Analytics 4 property, follow these steps:
Sign into your Google Analytics account.
Click Admin.
Choose your Universal Analytics property.
In the Property column, find and click on the GA4 Setup Assistant.
Locate "Connected property" and click on the Disconnect button.
From the homepage, select the account that contains the property you want to delete.
In the Property column, click on the GA4 property you want to delete.
In the Admin section, click on the Property settings tab.
Scroll down to the bottom of the page and click on the Delete property link.
Follow the prompts to confirm the deletion of the property.
Note that deleting a property removes all data associated with that property. The Trash Can stores accounts and properties designated for removal. You are given a 35-day window to retrieve items from the Trash Can, after which they will be permanently deleted.
We Can Help Set Up Your New GA4 Account
When setting up a GA4 account for our clients, the process involves several steps that will provide valuable insights into website traffic and user engagement, giving you data custom fit for the needs of your organization. First, we will install the Google Tag Manager (GTM) container, which will allow us to easily manage and update tracking tags on the website.
Next, we will create a new GA4 profile and set up the necessary tags in GTM to track various user interactions, including form submissions and engagement events. Additionally, we will set up demographic data tracking and apply data filters to exclude internal traffic and ensure data accuracy.
We will also link Google Ads and Google Search Console accounts to the GA4 profile for auto-tagging and enhanced reporting capabilities. Finally, we will review long-term data trends and confirm that the setup is working correctly to provide our clients with accurate and actionable insights.
Overall, the GA4 setup with New Target provides our clients with a comprehensive and effective solution for tracking their website performance and user behavior.
Time is running out
On July 1, 2023, Universal Analytics will stop processing data. You may have seen that ticking clock when logging into a Universal Analytics profile recently. That means your Universal Analytics reports won't contain any new data and your historical data will only be available for a few more months. GA4 will be the only Google Analytics product available after the cutoff date.
It is extremely important to have some historical data in a GA4 property prior to the deprecation date of July 1, 2023.
There are only six weeks left to make this transition! Contact us right away to help set up your GA4 properly.