Your nonprofit is amazing and your mission critical, but you need creative fundraising to stand out in a field of 1.5 million other nonprofits! Here are some reasons you need to add some creativity to your fundraising appeals and nine examples of other nonprofits who move beyond the ordinary and made a splash with a little creative thinking.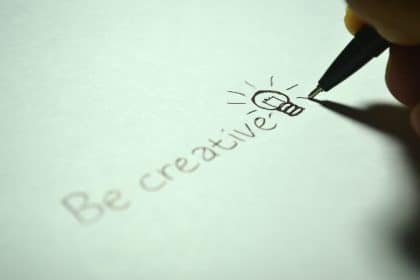 The Challenges to Fundraising
Increased competition
The nonprofit sector is highly competitive, and there are thousands of nonprofits competing with you for the same pool of donors and resources. Nonprofits need to differentiate themselves from the competition and find unique and compelling ways to engage donors and supporters.
Donor fatigue
Donor fatigue is a real concern for nonprofit organizations that rely on fundraising to support their programs and operations. When donors are constantly bombarded with requests for donations, it can lead to a sense of exhaustion and disengagement. Over time, donors may become less likely to give or may even stop giving altogether. This can have serious consequences for nonprofits, as they rely on donations to continue their work and make a positive impact in their communities.
Changing donor demographics
As the demographic makeup of your donors changes, you need to adapt your fundraising strategies to appeal to different generations and preferences. For example, younger donors may be more likely to support nonprofits that have a strong online presence or use social media effectively and yet older donors still like letters and in-person events.
Nonprofits need to be creative in their fundraising efforts to stay relevant, engage donors and supporters, and achieve their mission in an increasingly competitive and complex environment.
Nine Innovative Fundraising Ideas
Charity: Water – This nonprofit has created a campaign called "The Birthday Project" where they encourage people to ask for donations instead of gifts for their birthdays. They also launched a virtual reality (VR) campaign to help donors experience the impact of their donations on people who lack access to clean water.
DonorsChoose – This organization allows teachers to create a wish list of resources and projects they need for their classrooms. Donors can then choose which project they want to support and see the impact of their donation in real-time.
Pencils of Promise – This organization created a campaign called "The Impossible Ones" where they ask donors to support the education of the most vulnerable children in the world who are facing barriers to education. They also launched a virtual reality campaign to show donors the impact of their donations on the ground.
Kiva – They offer micro-loans to entrepreneurs in developing countries who are starting or expanding their businesses. Donors can choose who they want to support and see the impact of their loans in real-time.
World Wildlife Fund – This nonprofit created a campaign called "Adopt an Animal" where donors can adopt an endangered species and receive a certificate of adoption, a stuffed animal, and updates on their animal's well-being.
St. Jude Children's Research Hospital – The hospital created a campaign called "Thanks and Giving" where they ask donors to donate during the holiday season to help support children with cancer and other life-threatening diseases.
American Cancer Society – This organization created a campaign called "Real Men Wear Pink" where they ask men to wear pink during October (Breast Cancer Awareness Month) and raise money for breast cancer research and support.
Movember Foundation – They created a campaign called "Movember" where they ask men to grow mustaches during November and raise money for men's health issues such as prostate cancer, testicular cancer, and mental health.
Dress for Success – This organization created a campaign called "Success is in the Bag" where they ask donors to donate gently used professional attire and accessories for women who are entering or re-entering the workforce. They also host annual fundraising events such as "Shop for Success" where donors can shop designer clothing at discounted prices with proceeds going towards their cause.
The success of a nonprofit organization largely depends on its ability to raise funds. However, in a crowded and competitive fundraising landscape, nonprofits need to be creative and innovative to stand out and engage their donors.
By exploring new fundraising strategies, leveraging technology, and building strong relationships with their supporters, nonprofits can not only increase their revenue but also build a strong and sustainable fundraising infrastructure. Therefore, nonprofits must embrace creativity and take calculated risks to achieve their fundraising goals and create a lasting impact on the causes they serve.
Ultimately, the organizations that are willing to think outside the box and adapt to changing times are the ones that will thrive and make a real difference in the world.