When it comes to content creation, time is often limited, so it's imperative you aren't wasting your time on content that doesn't convert or build an audience. Google Analytics has always provided a great way to monitor reactions to content, helping us to make the most of the time we invest. And now, Google Analytics 4 is here to help even more. Let's find out some of the key differences between GA4 and Universal Analytics, as well as the most important GA4 metrics to consider when creating content.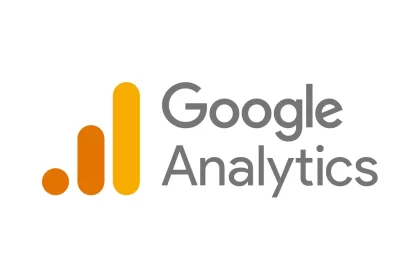 Difference between Universal Analytics and Google Analytics 4
A major leap in website (and app) analytics has been made with Google Analytics 4. Universal Analytics currently monitors your website activity using page views and sessions, while GA4 uses events to track everything. Although it may have a slightly different name or be located in a different place, you can still collect the majority of the same data from UA with GA4 (with the exception of bounce rate and time on page). Additionally, there are new measures that are more precise than those in UA such as engagement time and active sessions per user.
Google Analytics 4 can more accurately track user behavior thanks to the new event model. The new version pushes out the data as the visitor completes events rather than waiting until the visitor navigates to a new page which risks losing the data if the visitor leaves the site or shuts the browser.
GA4 Metrics for Content Creation
Average Engagement Time
Average engagement time shows you the average time your webpage was in a user's focus. This metric can reveal a lot about the value of your pages and content. Depending on your acquisition strategy, you will see different average session times depending on where a visitor comes from. For example, referrals will typically stay on your site for longer.
In terms of blog content, the longer a user stays on your site, the more interested and engaged they are with your content. The content pieces with higher average engagement times will show you which type of content provides the most value to your customers. Use this information to make decisions and improve your website content by seeing what works and what doesn't.
Engagement Rate
Engagement rate is the new GA4 equivalent of bounce rate but is more efficient because it can reveal a lot about the value of your pages and content.
An engaged session must meet one of the following conditions:
Last over 10 seconds

Result in one or more conversion events

Result in two or more screen/page views
The engagement rate is calculated by dividing the engaged sessions by sessions. It gives you an understanding of the current user experience and how you can improve it, as well as lets you determine if your content is meeting your user's expectations.
Views by Page
The view by page metric shows views on each page of your website and can help you understand which pages have more views than others. This will help you decide which types of content your users like to see.
For example, if you have a website about animals and your highest view count is pieces about dogs, this means that your users would enjoy more content about dogs.
The view-by-page metric is a great tool to understand where traffic spikes come from as you compare data from the different weeks of each individual page.
Percentage of New Sessions
This is a great metric to track to see how well you are retaining visitors. The percentage of new sessions metric allows you to see the rate of new versus return visitors.
Analyzing this metric allows you to see whether your website is doing enough to keep potential customers coming back for more. If you have a lot more new visitors that don't return to your site, you should consider updating your content strategy to provide more value to users; this could mean posting more often, posting more relevant content, or both.
Users
The users metric in GA4 is a key metric that helps you understand your target audience as it displays the total number of users who interacted with your web page.
Analysis of this metric can reveal how your customers engage with your webpage and will help you determine if your content is interactive enough to keep users engaged. It will help answer the question, "is my content attracting users?"
Conclusion
With the ability to measure a wide range of data types, Google Analytics 4 offers a powerful analytics experience built for the future. Businesses can use Google's machine learning technology to surface and predict new insights, observe unified user journeys across all of their websites and apps, and, most notably, it's designed to keep up with an evolving ecosystem. Universal Analytics is phasing out, so if you aren't already using GA4 to make informed decisions about your website's content, it's time to start.