In late 2020, Google introduced Google Analytics 4 (GA4) which is the latest iteration of the Google Analytics platform. GA4 now replaces Universal Analytics (UA) as the default for digital analytics measurement in Google Analytics.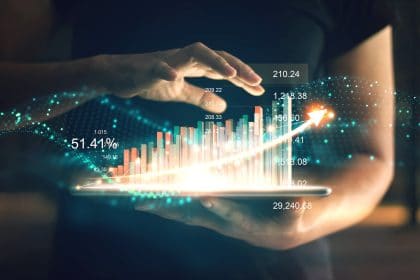 GA4 will be the only option beginning on July 1, 2023. On that date, standard Universal Analytics properties will no longer process data. You will have the ability to see your Universal Analytics reports for a short period of time after July 1, 2023, but new data will only flow into GA 4 properties.
If you're not already using GA4, now is the time to start. Its new features and capabilities make it essential for anyone looking to get the most out of their data.
Even more importantly, if you want to learn how to use GA4 and its reporting features, you'll definitely want to make sure to switch now. Why you ask? Well, if you start collecting data in GA4 now, by the time Universal Analytics is sunset, you'll have a year's worth of data sitting in GA4 to use and refer back to. Before UA is gone, you can also compare data between the two platforms to really understand their differences in how data is reported.
With GA4, you'll be able to employ features like streaming data, event-based data, and user-based data to help you in your marketing decisions.
Google Analytics 4 Features
Enhanced Measurement – With GA4, users are now able to collect more detailed information out of the box than ever before. With enhanced measurement events, marketers are able to really focus on attribution and the user journey. With GA4 being an "event based" platform versus a "hit based" view in Universal Analytics, marketers have the ability to spend more time analyzing data than going through development teams to spend time on tracking events.
Events & Conversions
Google Analytics 4 no longer includes goals within its reporting. Instead, GA4 focuses on conversions and the events that lead to them. Everything in GA4 is tracked through events. Some events may be flagged so when a user completes that event, it is then registered as a conversion, thus giving you more flexibility as to the events that you deem important throughout the user journey.
AI predictive analytics
A new feature of GA4 is predictive analytics using artificial intelligence. It analyzes your audience segments to predict how likely they are to purchase or convert and can also provide helpful insights like potential revenue from those users to help you make more strategic decisions.
Custom reports
With custom reports in Google Analytics 4, you can easily track key metrics for your website or app in one place. Users are able to drill down even deeper into the analytics in the Explorations section with a new interface that is more flexible than Universal Analytics.
You can combine widgets from different reports into a single view that provides an at-a-glance overview of important data such as website interactions, events, engagement, and retention. With this information, you can identify areas of your site that need improvement and make changes to boost your overall results.
Cross device user journeys
If you want to see how different marketing channels work together to bring visitors to your site, you can use the funnel reports in Google Analytics 4 under the Analysis Hub. This tool shows you the path users take from first becoming aware of your brand to eventually converting into a customer, showing attribution to each device touchpoint.
It's a simple to use report with drag and drop features that make it easy to create your own detailed report. The best thing about funnel reports is that they are retroactive in GA4!
Improved Integrations
Before GA4, users weren't able to integrate their accounts with BigQuery unless they had a paid version. Now, GA4 allows you to link to BigQuery for free! It also has a more comprehensive integration with Google Ads. Audiences created in either platform will be automatically shared for more detailed audience lists.
Improved cross domain tracking
Last but not least, cross domain tracking no longer has to be a headache. With GA4, the set up is a lot simpler through the data streams set up process. Instead of seeing two users between two different domains, you can now properly attribute one user across your entire ecosystem for a much more accurate and comprehensive view.
Transition Today
Our digital marketing and data analytics team can help you unleash the power of GA4 with an audit, GA4 setup, training, and report building. Our audit is more than just an inventory. It's an honest assessment of what you have to determine how GA4 will become your primary web analytics tool – and that means we're not just flipping making lists and flipping switches. Determining where you are is vital to determining how we get you fully onboarded into GA4.
Then, with this digital foundation in place, we can provide ongoing digital marketing services such as campaign creative, search engine optimization, reporting analysis, and content marketing to turn your data into action.