With more and more people spending more and more time on social media sites like Facebook, Twitter, and Instagram, it's becoming a virtual "public square." It's the 80s mall, the 70s lounge, the 60s barber shop. It's where people "go," and it's where they interact with each other.
In these spaces, they share product reviews, information about a service, advice on food or health, warnings about products, tips on using certain products, and so on. And, rather than talking with one or two others, the communications get shared and viewed by dozens, even hundreds of their friends and family members.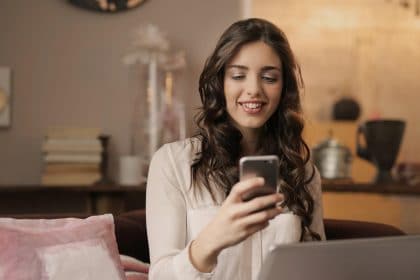 This information then becomes a source of influence on consumers and their buying behavior. Each one of these residents of the social sphere is an influencer to some degree. And they can sway others with their opinions, for good or for bad.
The three best places to invest your ad money remain Facebook, Instagram, and Twitter.
FACEBOOK
Despite repeated controversies, Facebook has proven itself resilient.
Still, Facebook accounts for 50% of total social referrals and a further 64% of overall social revenue, shows Business Insider.
TWITTER
Twitter has proven itself a widely popular tool for people to recommend companies.
Sprout Social shows that 53% of consumers recommend business or products in tweets while a further 48% follow through to purchase those products or services.
INSTAGRAM
Instagram now boasts more than 1 billion active users. Seventy-one percent of the billion monthly active users on the Instagram app are under the age of 35. The single most popular age range is users between the ages of 25-34, followed by users between the ages of 18-24.
These days, influencer marketing is having a greater impact on the consumer buying behavior than ever before, influencing twice as many purchases. Large influencers such as public figures, bloggers, and even those who share their life on YouTube and other streaming platforms are providing their opinion on some of the latest products, gadgets, and holiday locations online, telling people their thoughts and what they liked and disliked.
These are all part of an "influencer marketing" strategy created by the brand in order to influence a specific age category or those with a particular interest. For example, beauty brands are more likely to reach out to "beauty" bloggers, as they know that their following will be interested in the product(s) they are testing, helping to boost sales.
Most consumers, even the most rational ones, will somehow be influenced by emotions or recommendations of peers. For instance, when someone is browsing through Facebook without any purchase intentions but sees a live demonstration of the latest iPhone by a celebrity on social media, one would rationalize its buying decision by emotions when looking up all the new cool features of the gadget.
Consumers in general have a crowd mentality, as people opt to move together in large groups, so it's easier to convince consumers to make a buying decision if their peers have already done so. This is why social media is such an influential medium when it comes to marketing because the social network is structured by a large global community.
Social media, which includes the content, visuals, promotions, discounts, and influencers, has the ability to influence the buying behavior of consumers.
The effects of social media on consumer behavior cannot be ignored by brands and businesses.
Consumers who are influenced by social media are four times more likely to spend more on purchases. Moreover, the influence can be so high that 29% of consumers are more likely to make a purchase on the same day of using social media.
If you need help conquering the social media marketing space, we can help.