When a mother brings her sick child just the right snack, when a husband gives his wife flowers at just the right moment, bonds are formed. "They get us." That's powerful. The ability to see and react and provide exactly what the other person wants and when they want it feeds them at their core.
Hyper-personalization helps brands deliver the highly relevant content consumers want and now are starting to expect. Eighty percent of customers say they are more likely to do business with a company if it offers personalized experiences online, according to Epsilon.
Hyper-personalization is the practice of using data and artificial intelligence to deliver tailored content digitally to each user.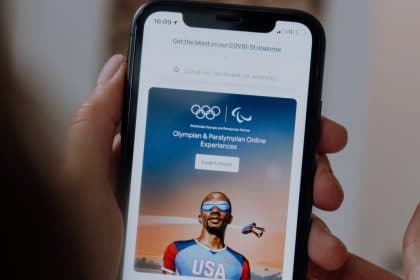 The future of digital personalization involves going beyond the now familiar basics. To have meaningful communications that drive action you need to incorporate far more data than simply "@FirstName." It's no longer enough to just be personal, you need to be hyper-personal.
As customers, we are loyal to our hair stylists, mechanics, and physicians because they get to know our hair, cars, and bodies. We don't have to re-explain it all again each time. Each time, we feel as if we are making a bit of progress because of that prior knowledge. That knowledge leads to better service, better hair, cars, and bodies and a better customer experience online.
Companies that "know" us and deliver what we are looking for will get our repeat business.
Hyper-personalization, also known as one-to-one marketing, is a form of traditional digital personalization. Utilizing real-time data and artificial intelligence, it treats website visitors, for example, as unique individuals with tailored and contextual messaging for each.
Having complete knowledge of company products and consumers, plus the appropriate data, technology, and resources for implementation, is essential for formulating a specially-made plan.
It prevents customers from becoming overwhelmed with product choices. Hyper-personalization can prevent choice overload by showing only items, based in many instances on product recommendation algorithms, pertinent to the customer.
It can be an effective way for your brand to quickly attract and keep the customer's attention through acknowledging their pain points and saving them time by offering your best solutions. It builds customer loyalty.
There are three main ingredients to consider:
ENGAGEMENT
Engaging customers with hyper-personalized campaigns which customize their experience with your brand or organization. ​The key here lies in collecting and analyzing consumer data at every turn and investing the time and effort to understand the key trends.
RELEVANCE
This is the ingredient that B2B and B2C marketers need to borrow from Netflix and Amazon. It requires truly getting the right message to the right person at the right time, all the time. We finally have the tools and knowledge available to do this properly, by using richer behavioral data and intent data to create messaging that hits each individual's personal needs and pain points.
TRUST
If the first two ingredients are added correctly, the third will naturally follow—trust. With so much competition in the online space, customers are going to choose the one that they trust the most.
Context gives meaning to finely tuned, hyper-personalized online customer experiences. You can't have one without the other. A tailor-made plan might interpret contextual data, such as the type of device used. But the device's location, times of high activity, and even the customer's job are examples of the kind of context needed for an effective plan.
Additionally, real-time information like price points and earlier interactions with your brand further increase hyper-personalization experiences.
Creating a structure that continuously delivers exceptional customer experiences often consists of four steps:
Data collection
Customer segmentation
Targeted journeys, and measurement
Analysis
Knowing your audience is the first and most important part of creating a hyper-personalized framework. It's how your company learns who your primary customers are in addition to understanding each one individually.
Knowing your audience means having access to relevant data, and it's especially advantageous for businesses that cater to a broad audience because it can narrow the needs of each group.
The second step in the framework process, customer segmentation, is how your company uses data and knowledge of your audience to scale the personalization process. By segmenting a broad audience into smaller subgroups based on spending, location, demographics, satisfaction, and previous interactions, your brand can now send relevant communication geared to each group, which boosts customer engagement and brand loyalty.
After customers are segmented and their needs are identified, you can develop targeted journeys, which is the communication aspect of the framework. Timing and medium are important parts of engaging with your audience. Getting both down will dramatically improve the likelihood of customer conversion.
Once your company runs a targeted campaign, the last step is using measurement and analysis to gauge its success. Identify which metrics in the campaign customers responded well to and its relation to your business' revenue. Examining these finer details and replicating them in future campaigns generates sustainable results.
Amazon has perfected the art of suggestion: 35% of conversions come from its recommendation engine. Amazon's item-to-item collaborative filtering engine makes the process much more efficient by suggesting items based on four data points:
Purchase history
Items in the cart
Rated and liked items
Things liked and bought by other customers
This strategy and others is one reason why Amazon's on-site suggestions convert 60% more than other ecommerce websites.
As customers continue to seek more personalized experiences online when interacting with companies, personalization, in one form or another, becomes even more critical to your business. Creating an effective digital personalization strategy can be key to building customer trust and loyalty, which directly leads to improved revenue growth.