Whether you're starting from scratch or refreshing an existing brand, you'll want to spend some time clearly defining your brand attributes. This is a crucial stage in ensuring that your company's underlying beliefs are reflected in the brand personality you create and that they eventually resonate with your target market.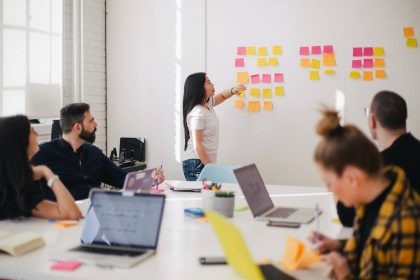 In this post, you'll learn why it's important to understand your brand attributes and what they are made of. Every business has its own set of brand traits that define who they are and how they are known. It is critical to have a clear understanding of your own.
What Are Brand Attributes?
The core values that define the general nature of your organization and convey the essence of your brand are known as brand attributes. They are a set of distinct fundamentals and qualities that distinguish a brand's physical, character, and personality attributes in the marketplace and in the minds of customers.
Why Are They Important?
Brand attributes help portray the company's brand qualities and establish the brand identity. They give the brand a distinct competitive advantage over its competitors, and as the company progresses through time, the traits are tied to the brand's identity and fame.
It is easier for management and the branding department to decide on the brand positioning and how they want to depict the brand in the market, which will form the identity when the company has well-aligned and defined brand attributes.
It is also easier to decide which marketing methods and promotional materials should be used to advertise the company's products and services once the brand attributes are in place. Targeted marketing and sales operations must align with the brand's values, objectives, foundations, and qualities.
In addition, customers have a hard time trusting and embracing brands that are tough to get to know. A potential customer will be less motivated to stick around if you hold your cards close to your chest and never share anything about your company, such as what you value or what brand experience you create.
It's comparable to how we connect with others.
A powerful brand with well-defined qualities and an engaging personality will increase your chances of attracting someone in your target market.
What Makes Your Attributes?
It's beneficial to understand what makes up your brand in order to establish its attributes. There are a number of things to think about when crafting the foundations that will define your company's brand.
Reputation and Credibility
For a brand to connect with its customers, it must have credibility and relevance, which can only be achieved through impressing them. You build a more relevant and recognized brand by providing them the best deals, the best service, or the highest quality products on the market.
It's worth looking at any data you have on your audience to see how relevant your brand is right now and examine which interactions or materials are most effective in impressing your customers and exceeding their expectations of your company.
Another key factor is credibility because a reputable name will help your brand go a long way. It means providing the greatest services and products that matter to a customer's overall impression of the company.
Sustainability and Consistency
For a brand to remain relevant, it must do all possible to maintain consistency in its products or services. Because of the nature of a growing business, your brand will need to go through several market cycles. When it comes to building a brand, any company will face new hurdles and roadblocks. Therefore, consistency should be one of the most important brand traits you have.
Another key brand feature that a brand must possess is sustainability. It's critical to be able to endure new competitors entering the market and adapt to stay relevant.
Positioning
When it comes to the market you're competing in, the positioning of your brand can be helpful. Your company's marketing and brand teams can have an impact on this. It's also useful to know where they stand in terms of pricing, such as if they're in the luxury/high-end market.
The uniqueness of your product or service can help you stand out in a crowded market and cultivate a distinct identity among the clients they're aiming to attract.
It's also beneficial to have an attribute that focuses on inspiration. You can do a lot as a company to motivate and inspire your customers. It's critical to consider what actions or initiatives you can take to generate that inspiration to increase your business's interest.
New Target's Brand Attribute Workshops
New Target helps you identify and define your organization's story through brand attribute workshops. These exercises help capture your essence and define your place in the market. Contact us today to get started on evolving your brand.