Nonprofits can use modern advertising tools and methods to engage with donors, create trust, inspire support, and convert one-time donations into charity advocates. However, even the best advertising strategies can struggle to produce the wanted results, especially for nonprofit organizations. So let's take a look at some crucial things to consider while advertising your nonprofit to increase donations.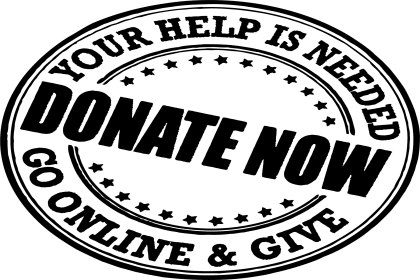 Optimize for Mobile
Approximately 50% of people visiting your nonprofit site will do so via a mobile device. Therefore, your website needs to be designed with mobile responsive technology so your page can appear well designed and professional. This is vital so potential donors can trust your organization and feel comfortable and at ease while making donations. If the donation process is complicated or frustrates users, visitors may leave the page before they get a chance to finish making their donation. Websites with landing pages that automatically change to fit any size screen on any device have the capability to generate up to 34% more donations.
Share Your Story Everywhere
People donate because they have a strong emotional connection to a cause and want to help. It's unlikely that you'll get a contribution, let alone a substantial one unless you make the connection. The first step in bringing people closer to your cause is to tell them about it. Help people understand why the nonprofit was founded, why its mission is vital, and how their contributions will help. Having your story is important but knowing where and how to share it is even more important to get your desired results. Share your nonprofit organization's stories to social media sites where your donors spend the most time, like Facebook, Twitter, Instagram, etc. Also, be sure to dedicate part of your site to share your story through an about and blog page. Use visuals like photos, videos, and graphics to engage your users. Utilizing these channels to share your story is vital to building donor interest and trust, two factors needed for increasing donations.
Catchy Headlines and CTAs
With the average attention span of today being just over eight seconds, you need to have more than just a good story to inspire donations. Having catchy headlines and relevant statistics is crucial to encourage visitors to engage with your organization and inspire donations. Also, having the right words on your call-to-actions to get the attention of a potential donor is vital.
Advertise on Social
Right now, it is more important than ever to focus on social media channels to solicit donations for your nonprofit organization. Social media is an essential communication tool that is super effective in encouraging donations. Facebook is one of the most popular platforms for nonprofits and offers various fundraising tools to make the donation process easier for both you and your donors. The "donate" button, fundraiser stickers, and live video donations are all options Facebook offers that you should be taking advantage of to increase your digital donor funding– they are also free! It is also super important to experiment with different ad formats on your organization's social media channels. Posting things like sponsored posts and video advertisements is vital to exploring which ad formats work best for you. You also must remember that social media algorithms are constantly changing, so make the most out of your posts by splitting your budget across different formats and channels.
Nonprofit advertising can be tricky, but if you have a good advertising strategy in place and keep in mind the aspects we discussed above, your nonprofit will grow consistently along with its donations. Here at New Target, we understand what motivates donors and the nonprofit world as a whole. We use this knowledge to work collaboratively with our clients to design digital fundraising campaigns and websites that give them the platform to tell their stories and increase donations.