Instagram collab posts, a feature released in 2021, is a new way to further increase your reach on Instagram. With an Instagram collab post, two users are able to share the same post onto their Feed and Reels. Find out how to make your own and what they can do for your social reach.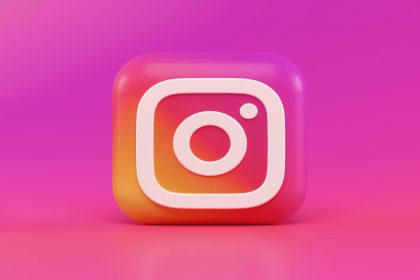 What is an Instagram Collab Post?
Basically, an Instagram Collab post is one post that appears on two users' Feeds or Reel. They appear in two places at once and share the same comments, likes, and shares.
To make one, one user creates a post and invites another user to be listed as a collaborator. The collaborator has to accept the invitation, and then the post appears under both users' accounts.
Collab posts are only available for Feed and Reels, so you aren't able to tag collaborators in a Story or Live Stream yet.
In addition, you can only add one collaborator, but Collabs is still a "test," so these features could be changing in the future.
What Can Instagram Collabs Do For Your Business?
To put it simply, discoverability and engagement. When you post a Collabs post, you are making your content more accessible and easier for users to interact with it.
In a normal Feed post, a user has to tap the photo to see the tags, then tap again to get to the user's profile. With Collabs, the user can simply tap the profile name shown in the header of the post, making it easier for users to navigate between the two collaborators' profiles.
Instagram is also changing the way users' feeds are organized. It is easy for content to get lost on the platform, so having your content appear on more than one profile helps your brand stay relevant. A recent feature of Instagram allows users to create a list of posts from accounts they select, so with two accounts for one post, that post is more likely to end up on someone's feed.
Collab posts also reduce the amount of duplicate content, which viewers often find annoying. If your collaborator is simply reposting your content, you are basically competing with yourself for views, likes, and shares. One account benefits everyone when you use a Collab post.
Instagram Collab Post Best Practices
Collaborate With Influencers and Content Creators
If you have influencers promoting your brand, Collabs posts are great for coordinating your brand's social presence with them.
Influencer marketing has been steadily rising since 2019, and Collab posts can help highlight this integral part of your marketing strategy.
Collaborate With Other Brands
Instagram Collabs are a great way to let two brands pool their resources. It gives them a greater reach than an individual market push and can also make prizes and giveaways more attractive. If you can combine your product with a brand that complements it, your engagement is sure to take off.
It could also be smart to collaborate the different parts of your online presence. For example, consider coordinating posts between your main account and supporting ones.
Shout-Out User-Generated Content
User-generated content is a highly effective and important part of social marketing. Instagram Collabs takes the advantages it already brings to a whole new level.
Authenticity is crucial to gaining your audience's trust, and user-generated content has always been an effective way of garnering this trust.
Your audience also wants to feel heard and appreciated, so crediting them when they create content for your brand not only highlights your authenticity but shows you value your customers' support. It can also drive further engagement because, come on, who doesn't love a shout-out from their favorite brand?
Tag Contest Winners
Showing your followers that real people are winning your contest encourages further engagement and connects you better with the people who want your product.
New Target's unique social media strategies will provide loads of value to you and your followers. We understand each platform's benefits and will leverage each to set you up for optimal engagement.