You've got stuff and probably a lot of it. Customers buying this stuff, hopefully repeatedly, is critical to the success of your ecommerce business.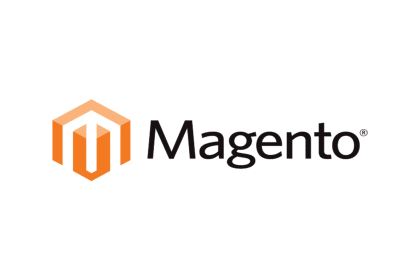 However, there is one issue. The way you handle your items (i.e., your inventory) could have an impact on how much money your company makes. Worse, you may lose money as a result of it.
Ecommerce businesses require real-time inventory and stock level information. However, according to a study conducted by GS1 US, retail businesses in the United States have an average inventory accuracy of only 63%. That is, more than a third of inventory and stock is inaccurately maintained, resulting in delayed inventory replenishment, frequent stockouts, and delivery delays. All of these factors have an impact on consumer satisfaction and loyalty, resulting in lost sales. That is the obvious reason why sellers should consider implementing new software tools to assist them in inventory tracking and management.
WHY IS INVENTORY MANAGEMENT IMPORTANT?
The foundation of your business is getting things to customers fast and turning a profit. This means that your products must be ready to ship as soon as the order is received.
Inventory management is actually a little more complicated than it appears. It entails making sure you have the appropriate supplies on hand and having a backup plan in case things don't go as they should. Inventory management can also help you prevent losing money as a result of overstocking or incorrect accounting.
Saves You Money
It costs money to keep inventories on hand. You don't make a profit if you have things in stock that aren't sold. Instead, all you have are things sitting on shelves in a warehouse accumulating dust.
On the other hand, if you don't have many things on hand, you can have a hard time getting merchandise from suppliers in a timely manner. Meanwhile, you might find yourself having to use the dreaded "out of stock" label on your product pages. Failure to deliver on-demand can lead to lost sales, canceled orders, and dissatisfied consumers.
Poor Inventory Management Can Be Bad for Business
Even the largest corporations have lost money because of bad inventory management, such as Target's stockpile of Barbie SUVs, Nike's $100 million loss, and Best Buy's Christmas debacle, which resulted in a mob of "infuriated" customers.
Don't allow your eCommerce business to become another cautionary tale; take control of your inventory and be ready for anything.
BENEFITS OF MAGENTO INVENTORY MANAGEMENT
Right Amount of Inventory
You run the risk of not fulfilling orders if you have too few things in stock. However, if you have more than you can sell in a reasonable amount of time, you will incur extra storage fees. Effective inventory management allows businesses to find a happy medium by assessing how many items they need to maintain in-store without going over budget.
Save Time and Cost
Inventory management assists in the effective management of the monetary and time investments made in this activity. You don't need to make regular, time-consuming recounts if you have a precise accounting of the stock on hand at any given time. You also don't need to spend money restocking things if your current stock is enough to meet demand.
Better Organization
The time it takes for staff to locate and ship things is influenced by how your inventory is physically organized. As a result, how quickly you can fill orders and increase client happiness is impacted.
Inventory management allows you to see which items are the most popular, which items are commonly mixed in the same sequence, and which items take the longest to get into and out of storage. You can use this information to figure out how to organize inventories best—for instance, grouping similar products or items together or putting regularly purchased items in the most accessible locations.
Customer Satisfaction
Slow delivery and dissatisfied consumers are the result of difficulty finding or selecting things from inventory. Inventory management enables speedier delivery by assisting a business in efficiently managing the storage and flow of items. It also reduces the likelihood of having to cancel an order or mark things as out of stock due to a lack of inventory, which is an all-too-common source of consumer dissatisfaction.
Analytics and Automation
Automated tools make it possible to track and evaluate inventory data in a systematic way. For example, a business may automatically collect data on existing stock, how frequently and quickly it moves through the inventory, and so on by employing inventory management software.
This information can provide insight into sales patterns as well as chances for better inventory management.
Handles Recalls
Every year, thousands of items are recalled in the United States. If a product is recalled, the seller must accept returns from customers who purchased it while also identifying and removing any unsold products that are affected by the recall.
This could be especially problematic if the recall is for a product that was made during a certain time period or supplied from a specific supplier.
Inventory management technologies that rapidly identify where and when the seller acquired the product are crucial in cases like these for quickly responding to the recall.
MULTI-LOCATION INVENTORY FOR MAGENTO: FEATURES OVERVIEW
As a popular eCommerce platform, Magento undoubtedly has the basic capability for managing products for sale. However, it sometimes fails to meet the needs of larger retailers. It's especially important when merchandise is stored in various warehouses located throughout the globe. For forward-thinking shops, having a specific plugin in place to enable advanced Magento inventory management is a must.
Magento multi-warehouse extension is a tried-and-true tool for helping eCommerce organizations better manage inventories. Let's take a closer look at the features that the solution has to offer in terms of inventory management.
Magento's multi-location inventory captures the most critical components of managing inventory across various locations. The extension is intuitive and simple to use, and it includes a variety of mission-critical functions that may be grouped into the following categories:
Warehouse Management
You can effortlessly distribute your inventory among numerous separate websites under one Magento installation using multi-location inventory. In addition, you'll be able to allocate certain items or product categories to each website and manage them individually. As a result, the extension provides a customizable method for balancing stock levels for any eCommerce store, depending on its needs.
Inventory Attributes Management
All of the products you offer can have custom inventory attributes. The extension does, however, come with pre-defined inventory quantities by default. If there are default values on multiple websites, the system combines their inventory levels into one. As a result, any products purchased from any of these websites will be deducted from the initial preset value.
Mass Attribute Update
The module supports the mass attribute update feature, which allows you to change inventory parameters in bulk with a few clicks. For example, the minimum and maximum quantity allowed in a shopping cart, backorders, and so on are all examples of these parameters.
Low Stock Inventory Tracking
By allowing real-time tracking of low-stock items, multi-location inventory reduces the risk of stockouts. On a website level, you can see a thorough report containing products that are likely to sell out quickly. Low-stock data from all warehouses can also be displayed at the same time. It makes it simple to forecast your supply requirements without the need for complicated prediction techniques.
MAGENTO FOR INVENTORY MANAGEMENT
Depending on the tools you choose, inventory management could be simple or challenging. For example, if you track inventory demands manually, you're bound to run into problems with errors and inefficient use of time and resources. Similarly, relying too heavily on automated solutions that only accomplish part of the work will leave you in the dark about your inventory requirements.
An accurate inventory management system can help you cut expenses, increase profits, forecast future sales, and mitigate risks. Magento Commerce is an integrated inventory management solution that allows you to keep track of supply availability from as many vendors as you like. It also determines the number of items you have available to sell automatically, taking into account information like how many items are currently in your clients' virtual carts. Furthermore, Magento Commerce offers reporting and analytics tools to assist you in understanding sales trends and estimate how many items to keep in stock.
New Target's open source experience, as well as our integrated team of strategists, designers, systems architects, and developers, make us the ideal partner for any Magento ecommerce project. Contact us, and we'll work with you from strategy to launch to ensure that your technical and business needs are satisfied and that your customers have a great shopping experience.