Our developers at New Target have worked extensively with both WordPress and Craft CMS over the years. There are obviously pros and cons to each, but WordPress has proved to be an excellent CMS which we choose for many projects. For many years, WordPress has been the most dominant CMS platform available. It's been available since 2003, and WordPress usage continues to grow. Craft CMS initially launched its first beta in 2012, and although a semi-popular choice, its current usage is actually below 1%.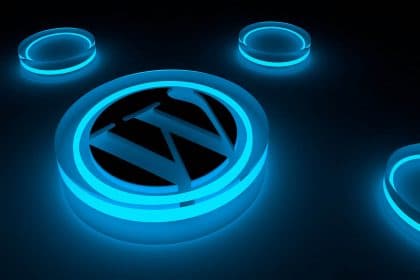 Based on their popularity statuses, you can see that not all content management systems are created equal. As a website and business owner, you must ensure that the platform you are using will truly benefit your website and your business. In this article we are going to compare Craft and WordPress so you can see why you should make the migration to WordPress, what to expect, and how New Target can help.
WHY MIGRATE FROM CRAFT TO WORDPRESS
Plugins
WordPress uses PHP, one of the most popular programming languages on the web. At New Target, we support WordPress and favor it because of its extensive third-party market that offers tons of pre-packaged plugins, themes, and data that allow your website to get up and running fairly quickly and efficiently. Craft, on the other hand, has no themes to build up from. In addition, most third-party SaaS platforms are able to integrate with WordPress or WooCommerce. WooCommerce is widely supported by a majority of ecommerce fulfillment centers and converts your WordPress site into a fully operational ecommerce store.
Users have a greater variety of freedom and functionality when it comes to altering their website, with over 55,000 plugin options to choose from. Furthermore, the majority of the plugins are free, allowing you to expand your website without breaking the bank.
Time
WordPress and Craft CMS differ on a number of levels, most notably in terms of how you design a website on each platform. Craft CMS, unlike WordPress, does not include any built-in themes or templates for you to use. Instead, you'll have to develop and design everything from scratch every time you wish to create a new page. You can create or buy your own templates as a developer, but the goal of a CMS is to make page development simple for regular users.
Ease of Use
WordPress is known for its user-friendly interface, making it easy to use for novice and experienced content management system users. Its simple admin interface and logical layout make content creation and editing a joy, allowing you to speed up production and increase website traffic.
When it comes to accessibility, WordPress has always put a lot of effort into it. The Gutenberg editor, which lets users build articles and pages using a content block format, demonstrates this commitment. As a result, users may easily develop and expand their website with this drag-and-drop editing approach without needing to learn a coding language.
Craft CMS, on the other hand, requires a knowledgeable user or a developer with a background in web development to construct genuinely spectacular websites. This may make it more difficult for beginners to navigate this content management system, slowing or interrupting workflow and production.
SEO
If you care about your SEO (which you should), you should migrate to WordPress. Compared to Craft, WordPress does a much better job of being search engine optimized. WordPress is an open source CMS that makes it easier to navigate and update more frequently when new features are released.
As we mentioned above, WordPress offers tens of thousands of useful plugins. And a lot of these are specifically designed for SEO. For example, Yoast SEO is usually recognized as the most effective SEO plugin for publishers, but the WordPress plugin directory also contains hundreds of other possibilities.
WORDPRESS MIGRATION TOOLS
WordPress offers many plugins to download and transfer all of your website's files, including tables, media files, and themes, and your full user database. Without a quick migration tool, you can have problems duplicating the website to make it look and run exactly as it did before.
Beautiful interfaces, one-click migration buttons, and other tools for backing up and relocating files are all available in the top WordPress migration plugins.
Among others, some top WordPress migration plugins are:
Duplicator
Migrate Guru
WP Migrate DB
All-in-One WP Migration
UpdraftPlus
BackupBuddy
Super Backup & Clone
VaultPress
Backup Guard
NEW TARGET AND WORDPRESS
Our WordPress design and development team creates websites with remarkable features and flexibility to fulfill advanced content editing and publishing needs. We believe that the right tools should be used for each specific client's needs and that their objectives should be reinforced with the best online technology.
No matter the size or type, your organization will benefit from our WordPress design and engineering experience. So, if you are planning or even thinking about a migration, contact us, and we will help you every step of the way.