We've seen food, travel, and even dog Instagram accounts these days. If people make multiple social accounts for all aspects of their lives, why shouldn't you have multiple social media accounts for your business?
While one social account on each platform makes the most sense for some businesses, there are some instances where your company can benefit from running multiple social media accounts.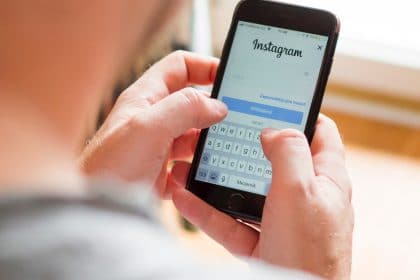 When Should You Have Multiple Social Media Accounts for Your Business?
When you are trying to communicate to too many audiences, each with disparate interests, your message can get easily lost. So here are some reasons why you may consider implementing more than one social account on relevant platforms.
Complaints and Support Requests Occupy Most of Your Feed
According to The Sprout Social Index, Edition XVII: Accelerate, 98% of consumers think that social media is the most direct and fastest way to connect with the brand and is used as the primary channel for customer service questions.
If you find that addressing complaints or responding to online customer reviews takes up a lot of space and time on your general account, it could be beneficial to start a separate account for addressing these support issues. Creating a separate support account gives your customers a simple channel for sending complaints. Twitter is a popular platform for these types of accounts.
You Have Multiple Locations or Departments
Your business may have several departments or branches with different target audiences; in this case, it can definitely be worth setting up a social media account for each one.
This way, customers can only follow and interact with the account that they are most interested in instead of being forced to consume everything at once.
And for companies with franchises, having a localized strategy is important to growing overall brand awareness. These accounts can often share the same content but make sure to push out content that also addresses the unique needs of the customers in that area. When you produce content based on factors like location and language, a brand is able to strengthen its community engagement and improve its reach.
Varying Products and Services
Most larger companies sell different types of products and services that address different problems and are relevant to varying audiences.
If you have social media products for different products and services, you can help your customers avoid any confusion and streamline the buying process. With an account for different product types, everyone knows exactly what they are getting into, and you can create content that engages the separate audiences.
Managing Multiple Accounts
Document Your Strategy
When you have multiple accounts, you run the risk of shifting off-brand. A good social media strategy, including procedures, policies, and a style guide, will give your social media team something to follow all the time.
Each account can have different goals, but a strategy will help them stay in sync and effectively communicate your company's overall message.
Social Media Management Software
Copy and pasting the same content to multiple accounts and then across different platforms can waste a lot of time. Instead, investing in social media management software will help you manage publishing content and engagement all from one place. New Target uses and loves HubSpot, so find out if it is right for you here.
Create an Editorial Calendar
Editorial calendars provide your social media team with direction and help you keep on track with your social strategy. Editorial calendars can be created through your social media management software or on a simple document.
An editorial calendar puts everything you need in one place and helps eliminate any gaps or missed opportunities in your posting schedule.
Monitor Social Activity
It's important that you keep track of any mentions and keywords, especially if you decide to set up a support-related account. You want to know when a customer needs help or if you can hop on a trending topic in your industry.
You also don't want to overlap with your coworkers. Using social media management software will help everyone monitor social media while providing a space for internal collaboration. It's never a good look when a company gives two replies or accidentally responds to a year-old inquiry.
Take Some Time to Think Before Setting Up More Accounts
Setting up multiple accounts is not something a business should take lightly. So before you start up more accounts, make sure you are doing so for the right reasons.
Just because your competitor has more or you think multiple accounts will make you appear more legit does not mean it is the right option for you. Analyze your resources and the type of business you are running and make a thoughtful decision on if multiple accounts are right for you.
Whether your business needs one social account or five, New Target will boost your social media presence to a new level with a strategy unique to you and your market. Contact us today to find out how our team can increase your reach and drive more conversions!