Maintaining contact with your contributors in between asks is a vital aspect of strengthening your relationship. Much like any other relationship in our lives, if we only contact others (friends, coworkers, lovers) when we need something, such ties will quickly fizzle.
We think of the consumer journey when we think of sales, but the same can be said for donors. Consider your donors as participants in a guided trip that you take with them, each touchpoint giving them information and an opportunity to strengthen your relationship along the way.
Here are some key things to think about when looking to increase donor touchpoints to create more meaningful and long-lasting conversions.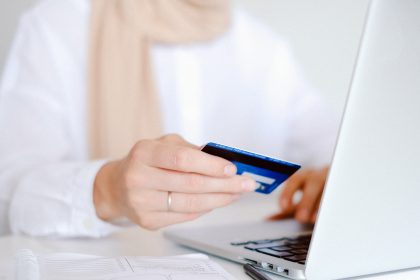 Increasing Donor Touchpoints
Build Relationships
Your charitable organization is a brand. Your donors are, after all, consumers. They "consume" and "buy" who you are, what you do, your values, and how you approach your work and treat your teammates. This is the person who donors want to connect with and learn more about. They want to be enveloped in your aura, accepted as members of your community and treated as members of your family.
You must treat them like such in order for this to occur. A "one and done" strategy will not create a conversion, let alone a relationship. Think about how you create relationships with your personal network; build a written plan to do the same with your supporters.
It's important to remember that the relationship encompasses all interactions between the consumer (aka donor) and your brand. Your loyalty program (also known as "donor communications," "donor relations," or "donor stewardship") is one of several touchpoints that must be addressed as part of the overall brand experience for the consumer. Donors are only familiar with one organization. It makes no difference to them if the touch comes from marketing, fundraising, or programs. Whether an ambassador, advocate, or asker, everybody in your organization can make a value match.
All employees should be trained to be enthusiastic communicators. Make sure they understand how to spot and deal with potential contributors. Ensure that all public-facing interactions are centered on customer service.
Be Creative
Emails, SMS messages, and written letters are all easy ways to reach out to donors. Consider how you can personalize your donor touchpoints in a way that other organizations may not be able to. Make use of the information in your CRM to find out the best way to communicate with your donors.
Suppose you can pull attendance data from the last time contributors attended an event or visited your space, for example. In that case, you can categorize them and reach out to donors who haven't visited in over a year, six months, or longer. Give them a personal call and invite them to your next event, walk, or event.
Celebrating your donors' special occasions is another way to keep those personal touches flowing. For example, track birthdays and other significant milestones in their lives in your CRM and send a customized birthday card, congratulatory note, or anniversary greeting.
Do you need a few more suggestions? To get you started, here's a quick list:
Invite them to a private tour of your program, facility, or space.

Invite them to an event for free

Interview them for a donor profile content piece (for your magazine, blog, etc.)

Meet them for a no-strings-attached update and to collect comments and input.

Send a quirky postcard or a small swag item.
Offer Convenience
Don't overlook the importance of providing convenience. Unfortunately, because of one or more roadblocks, a large number of donors fail to follow through. Donors are well-intentioned, but they are often quite busy.
Help them by:
Using bright, contrasting colors to make your donation buttons stand out.

Placing donate buttons in numerous locations so that people don't have to click the "back" button.

Making branded donation landing forms that fit the donor's campaign pitch; it's important they know they're in the correct spot.

Making your landing pages interesting and simple to navigate.

Removing any extraneous fields from donation forms, you may always ask for more information later (e.g., in a thank you letter or email).

Making sure your website and emails are mobile-friendly.
Track Donor Touchpoints
As you plan how often you'll contact donors outside of annual appeals, make sure everyone on your team is aware of what's going on by keeping track of these touchpoints in your CRM. Similarly, make sure your donor touchpoints are more about their interests than yours—another reason why a CRM is a wonderful tool for getting to know and tracking information about your donor base.
Work With Your Team
Meet with your communications staff, fundraising department, and anybody else in your organization who is in charge of communicating with contributors and other constituents. Make a yearly touchpoint calendar with dates and times for annual asks, special campaigns, and "just because" touchpoints, so no one steps on anyone's toes, and everyone is on the same page. This will provide you with a good image for the months ahead, and it will make distributing and executing those touchpoints easier as you progress.
Throughout the year, use a solid donor touchpoint plan to combat donor attrition. Consider these touchpoints as building blocks that will help you build long-term trust and relationships with your donors.