Every business should understand the importance of backing up their valuable company data. No matter how efficient and secure a computer system appears, you cannot discount the possibility of a malfunction wiping out your essential data. This is why most companies have backup systems in place designed to recover lost data. There are onsite and offsite backup options, each with certain advantages and disadvantages.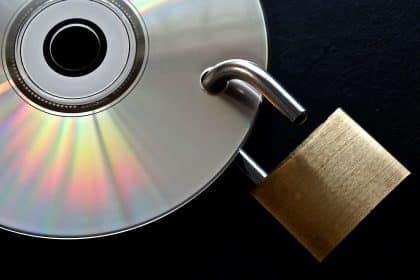 What is onsite backup?
Onsite storage typically means storing important data periodically on local storage devices like hard drives, DVDs, CDs, or magnetic tapes.
Onsite storage has a few advantages over offsite. First, onsite storage gives you immediate access to stored data without requiring a strong internet connection. This is ideal for businesses that need their data quickly and don't want to rely on third-party providers. In addition, hard drives are typically inexpensive storage units, so you are able to purchase them in large quantities, making onsite storage a more affordable option, especially for smaller companies. Lastly, hard drives are also relatively easy to install and manage.
But, onsite storage has one major disadvantage. In the event of an unpredictable event, onsite data can be destroyed. Say, for example, if there was a fire in the building or a water pipe burst, the onsite server could lose all the data collected on them. Onsite storage units can also be stolen. If either of these events were to happen, not only would you lose your data but also valuable time and money.
What is offsite backup?
Offsite backup is storing data on a remote server, typically via the internet, but it can also be done via direct access.
Offsite storage also has its advantages, including access to data from any location around the world as long as you have internet or FTP access. In addition, in the event of a catastrophic event in the workplace, the data will be preserved safely.
Servers are stored in data centers and are highly secure and monitored 24/7. This means there is little to no chance of your data being lost due to power failures or unforeseen disasters. Your security is also improved as your data is backed up throughout the day with high-end encryption tools in place.
These days, most offsite backups are performed via the cloud; this gives you access to your data from any location on any device. This also means you and your employees can access the data, so if you are working in a highly mobile work environment, this can be very helpful.
As with onsite backup data, offsite storage also has its disadvantages. For starters, since data is stored offsite, it can sometimes be tricky to access it when you need it. Some offsite data servers routinely go offline for preventative maintenance. During that time, access to that data is either severely limited or completely restricted. In most circumstances, however, clients are given reasonable notice of when a site will go down for maintenance and repair.
While offsite backup methods are typically more expensive than other backup options, it is completely scalable, meaning you will only have to pay for what you use. So, you won't have to spend money on additional physical storage or hardware if you need more.
When it comes to deciding between onsite and offsite backup options, New Target makes that choice easy. While some people prefer to monitor and track their valuable data with onsite protection, others choose to leave it to offsite servers to maintain data until it is needed.
However, New Target believes in having the most secure systems with the lowest likelihood of losing data. This is why we provide our clients with an onsite and offsite data backup solution. By having both backup options used in tandem with each other, an issue on one side can be offset by the recovery on the other side. Learn more about New Target's development services here.