In today's digital age, having a payment gateway is an essential component for any business that wants to process payments online. A payment gateway is a secure connection between your customers and their financial institutions that allows you to accept credit card payments safely and securely.
There are many different types of payment gateways available, so it can be difficult to know which one to choose. Here are some key factors to consider when choosing the right payment gateway for your business.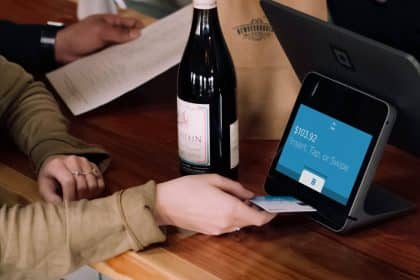 What to Look for in a Payment Gateway
When choosing a payment gateway, safety and security should be at the top of your list of priorities. Look for a provider that has strong encryption capabilities, as well as other measures designed to protect sensitive customer data. Additionally, make sure the provider offers fraud protection services such as chargeback prevention and automated screening systems. These extra measures can help ensure that your customers' transactions remain secure throughout the entire process.
Cost & Fees
Another important factor to consider when selecting a payment gateway is the cost and fees associated with using the service. Many providers offer competitive rates on processing fees, but some may also have additional fees for setup or maintenance costs. Make sure you read through all of the fine print before making your selection, so there are no surprises down the road. Additionally, many providers offer discounts or rewards programs that could help reduce costs over time.
Integrations & Features
Finally, consider any additional features or integrations offered by the provider. Some payment gateways may offer additional features, such as recurring billing capabilities or POS integration options, that could prove beneficial in managing your business's finances more efficiently. Similarly, look for providers who are compatible with popular e-commerce platforms such as Shopify or WooCommerce so you can set up an online store quickly and easily without needing extra assistance from developers or designers.
Top Payment Gateways for 2023
Braintree, a PayPal company and comprehensive payment gateway with over 130 currency acceptance options, offers businesses of all sizes the perfect solution for digital payments.
There are also no hidden charges- just simple pricing without having to commit from day one, thanks to its free trial. Customers can rest assured knowing their checkout experience will be streamlined and secure with fewer clicks due to UX optimization, helping reduce cart abandonment levels as well as accelerating repeat business opportunities. It doesn't offer instant deposits, but you'll still have your funds within days.
The pricing starts at 2.59% plus an additional 49 cents per transaction.
Stripe is the go-to payment solution for businesses around the globe. It provides a comprehensive gateway so you can accept payments from virtually any source, plus an extensive range of features like invoicing, subscription setup, and international processing – all designed to make accepting money as easy as possible.
Stripe is the ideal solution for businesses that need extensive personalization in their payment gateway and point-of-sale systems or prefer to accept payments face-to-face. Its powerful APIs offer unparalleled customization – from creating unique integrations with your existing system to accepting real-time payments through terminals.
With Stripe, there is a 2.9% processing fee plus 30 cents per successful card charge.
Adyen is the payment powerhouse behind big companies like Uber, Spotify, Microsoft, and eBay. One platform for all of your transactions makes it convenient to accept payments from customers across 150 global currencies – with more than 250 available payment methods.
Plus, you can unlock detailed insight into customer behavior through data-rich analytics while staying safe against fraud thanks to a built-in risk management tool.
Adyen charges a fixed processing fee of 10 cents plus an additional fee determined by the payment method used.
Selecting the right payment gateway for your business requires research and due diligence on your part. Make sure you carefully evaluate all of the factors mentioned above, including safety & security, cost & fees, integrations & features, before making your final decision in order to ensure that you select a payment gateway that meets all of your needs while still providing reliable service at an affordable price point! With careful consideration, you will be able to find a great solution that fits within both budget and timeline constraints.