QuickBooks (QB) is a versatile accounting software tool that can be used for a variety of tasks, such as tracking inventory, creating reports, and managing customers and vendors. It can also be customized to fit your specific business needs. There are many different versions of QB, so you can choose the one that best suits your business. QuickBooks is easy to use and has a wide range of features that can benefit any small business.
Here are some of the most notable features that can benefit your business: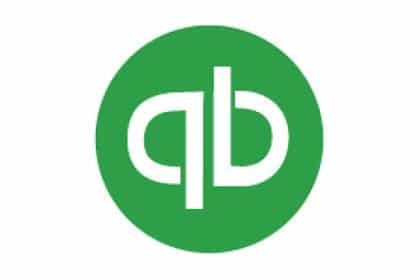 QuickBooks Features
Easy to use interface
QuickBooks has a user-friendly interface that makes it easy to navigate and use, even for those who are not familiar with accounting software. This makes it an ideal solution for small businesses that may not have the resources to hire an accountant or bookkeeper.
Comprehensive financial tracking
QB provides users with comprehensive financial tracking capabilities. This includes the ability to track income and expenses, create invoices and estimates, manage inventory, and run reports. This data can be used to make informed decisions about the financial health of your business.
Automatic backups
QB automatically backs up your data, so you don't have to worry about losing important financial information. This is especially useful in the event of a natural disaster or other unforeseen event that could damage or destroy your computer files.
Integration with other software
QB can be easily integrated with other software solutions, such as CRM and payroll applications. This allows businesses to manage all of their financial information in one place, which can save time and money.
Flexible pricing plans
QB offers a variety of pricing plans that are designed to meet the needs of businesses of all sizes. There is a free trial available so you can try out the software before committing to a paid plan.
Integrate Quickbooks with your CRM
Are you looking for a way to streamline your QB data into your CRM system? If so, you're in luck! There are a few different ways to integrate QB with your CRM software.
One popular method is to use an integration tool like Zapier. Zapier allows you to connect QuickBooks Online with over 750+ business applications, including popular CRMs like Salesforce, HubSpot, and Zoho CRM.
Another option is to use one of the many QuickBooks-specific CRM integrations that are available. These integrations are designed specifically for QB and usually offer a more seamless experience than using a general-purpose integration tool like Zapier.
Once you've chosen an integration method, you'll need to follow the instructions for connecting QuickBooks Online with your CRM system. The specific steps will vary depending on which method you're using, but the general idea is to connect your QuickBooks account with your CRM account so that data can flow between them.
Using Quickbooks data in your CRM
Once you've successfully connected QB and your CRM, you should start seeing your data in your CRM system. This can be helpful in a number of ways, including:
Automatically creating new CRM records from QB data
If you're using a QuickBooks-specific CRM integration, you may be able to set up your integration so that new QB records are automatically created as new CRM records. For example, if you add a new customer in QB, a new contact record could be automatically created in your CRM system.
Syncing QB data with existing CRM records
If you have existing data in your QB account, you can use an integration to sync this data with your CRM system. This can be helpful if you want to ensure that your QB data is up to date in your CRM system.
Creating reports and dashboards
Once your QB data is in your CRM system, you can use it to create reports and dashboards. This can be helpful for tracking your business's performance or for identifying areas of opportunity.
Conclusion
QuickBooks can save time by automating bookkeeping tasks and providing easy-to-use financial reports. It can also help you keep track of inventory, customers, and vendors. However, it is not a replacement for good financial management practices. Be sure to consult with an accountant or other financial advisor to ensure that you are using the program correctly and in compliance with all applicable laws.
With a little time and effort, QuickBooks can help you run your small business more efficiently.
If you need help with this integration or any other, our experienced team is ready, willing, and able to help. Let's get started.