Salesforce is a customer relationship management (CRM) platform that helps businesses manage and track their interactions with current and potential customers. It also offers a variety of tools for sales, service, marketing, analytics, collaboration, and mobile app development. Salesforce was founded in 1999 and has since become a market leader in the CRM space, serving 150,000+ businesses worldwide. Many companies use Salesforce to improve their sales process, increase productivity, and enhance overall customer experience.
Here are 9 reasons why your business should use Salesforce: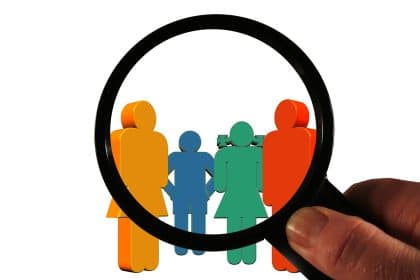 Salesforce keeps track of your customer data in one place
The use of customer data can be a powerful tool for businesses of all sizes. By tracking and analyzing customer data, businesses can better understand their customers' needs and preferences, identify trends and opportunities, and make more informed decisions about how to best meet their customers' needs.
There are a number of different ways to collect and track customer data, but one of the most effective is to use a custom object. Custom objects allow businesses to create their own data fields and track customer data in a way that is specific to their needs.
When creating a custom object, businesses can specify the data type for each field, which will help ensure that the data is accurate and easy to work with. They can also specify who can see and edit the data, which is important for security and privacy purposes.
Businesses can use the customer data to track a variety of information, including:
Contact information (name, address, phone number, email address)
Demographic information (age, gender, location)
Purchase history (products purchased, date of purchase, purchase price)
Customer service information (complaints filed, customer satisfaction ratings)
Marketing information (campaigns sent, click-through rates)
By tracking and analyzing this data, businesses can gain insights into their customers that they can use to improve their products, services, and marketing efforts.
Get a 360-degree view of your customers
Salesforce offers a comprehensive customer relationship management platform that allows businesses to collect and organize all data related to their customers in one place. This includes information on interactions, purchases, support tickets, demographics, and more.
Having this 360-degree view of the customer allows businesses to make informed decisions about sales, marketing strategies, and customer support. It also enables personalized and efficient communication with customers, improving overall satisfaction and loyalty. In addition, it offers the ability to track and analyze customer behavior, allowing businesses to predict future trends and needs.
Understand your customers better
Salesforce allows you to store and organize customer data, track communication with customers, and analyze their purchasing patterns. This information helps you understand who your customers are, what they need, and how to better serve them. Additionally, it offers customer service tools that allow for quick resolution of any issues or complaints, improving the overall customer experience. This allows businesses to create stronger relationships with their customers and ultimately drive more sales.
Increase customer retention
Salesforce offers a variety of tools and features that can assist with customer retention. These include automating communication and follow-up with customers, tracking customer interactions and feedback, monitoring sales performance, and analyzing data to identify at-risk customers. By using Salesforce, businesses can more effectively manage their relationships with existing customers and work towards retaining them for the long term. Additionally, it offers customer success resources and a community for sharing best practices with other users.
Boost sales and revenue
Salesforce offers a variety of tools and features that can help businesses boost their sales and revenue. These include CRM software to track and manage customer relationships, lead generation tools, and analytics to optimize sales strategies. It also offers training and support to aid sales teams in reaching their goals. By effectively utilizing these resources, businesses can increase their overall sales and revenue.
Improve customer satisfaction
Salesforce offers a comprehensive customer relationship management platform that allows businesses to track and manage all interactions with their customers, including sales, support, and communication. This helps businesses ensure they are meeting the needs and addressing any issues of their customers effectively, leading to improved satisfaction. Additionally, the customer feedback tools allow businesses to gather valuable insights directly from their customers, allowing them to continuously improve their products and services.
Enhance collaboration between sales and marketing teams
Salesforce can help enhance collaboration between sales and marketing teams by providing a central platform for communication and sharing of information. Both teams have access to customer data, allowing them to work together on targeting and approaching potential leads. It also offers tools for tracking campaigns and measuring their success, allowing the sales and marketing teams to align their strategies and goals. Additionally, the Chatter feature allows for easy communication and file sharing among team members.
Grow your business internationally
Salesforce offers multiple tools and features that can help businesses expand into international markets. These include translation services for communication with global customers, built-in currency conversion, and the ability to track sales performance in different regions. Additionally, the AppExchange marketplace allows businesses to connect with solutions specifically tailored to their international expansion needs. Ultimately, it helps businesses streamline and optimize their international operations, leading to increased success and growth.
Get real-time insights into your business operations
Salesforce allows you to connect all of your data in one place and provides real time reporting and analytics. You can track key performance indicators, monitor sales opportunities, and gain a comprehensive understanding of your business operations. This allows for more efficient decision making and improved overall performance. Additionally, it offers AI-powered forecasting tools that provide even deeper insights into your business.
If you need help with integrating Salesforce into your business life, we can certainly help.