Search Engine Optimization (SEO) is a process used to increase the visibility of a website or webpage on search engine results pages. It's become an essential part of any digital marketing strategy, and it's something that every small business should consider when setting up their website. A SEO specialist can be beneficial for any small business looking to increase their online presence.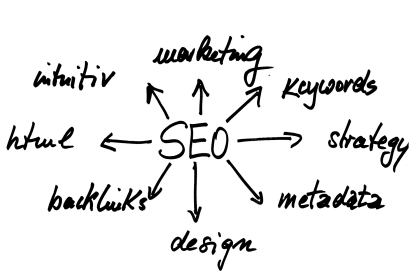 What Does a SEO Specialist Do?
A SEO specialist is responsible for improving the ranking of your website in the organic search results. This means they will analyze your site, identify areas where improvements can be made, research popular keywords, create content, and optimize existing content to help ensure your website appears higher up in the search engine rankings. They also monitor changes and updates in search engine algorithms so they can continually adjust their techniques accordingly.
Benefits of Hiring a SEO Specialist
The biggest benefit of hiring a SEO specialist is that they will have experience with all aspects of SEO which can save you time and money in the long run. Instead of having to learn about SEO yourself or risk making mistakes that could harm your site's ranking, you can leave all the hard work to them. Additionally, by having someone dedicated solely to optimizing your website's visibility, you can be sure that all your efforts are focused on getting maximum exposure in the most effective way possible.
On top of this, an experienced SEO specialist will know how to get around any potential roadblocks quickly and easily so that you don't have to waste time trying to figure out complicated algorithms or obscure keyword combinations yourself. Plus, they will keep track of all new updates in search engine algorithms, so your site remains optimized even as these changes occur over time – meaning more people organically find your business online!
Analyzing Your Website for Optimization
One of the primary tasks of a SEO specialist is to analyze your website to identify areas where optimization can be made to improve visibility on search engine results pages (SERPs). An experienced SEO professional will be able to identify any issues with your website, such as poor keyword usage or broken links, which can negatively affect your ranking on SERPs. They will also be able to suggest improvements that could help boost your ranking, such as optimizing titles and meta descriptions or performing link building activities.
Researching Keywords and Content Strategies
Another key responsibility of a SEO specialist is researching relevant keywords that potential customers are searching for when looking for products or services like yours. Once those keywords have been identified, the next step is to create content strategies that incorporate those keywords into content pieces in order to maximize their effectiveness. This includes creating blog posts, articles, web copy, etc., all with the goal of increasing organic traffic from search engine users who type in these keywords. Additionally, a SEO specialist will be able to recommend other strategies such as guest blogging or social media campaigns that can further increase organic traffic from SERPs.
Monitoring Performance and Making Adjustments
Finally, once all of the above has been done and implemented, an experienced SEO specialist will monitor performance metrics such as keyword rankings, click-through rates (CTRs), bounce rates, etc., in order to determine whether the optimization efforts are working or not.
If there are any areas where performance could be improved upon, then adjustments need to be made accordingly in order for the optimization efforts to continue being successful. This can include anything from changing certain elements on a page in order to make it more user-friendly or adjusting content strategies so that they are better aligned with current trends in online marketing.
Conclusion
In summary, hiring an experienced SEO specialist can be beneficial for any small business looking to increase their online presence and generate more leads through organic searches. With their expertise in understanding how search engines work, they can make sure that your website appears as close as possible to the top of the rankings which means more potential customers finding out about what you offer!