Social media marketing is constantly evolving, and businesses need to be prepared with updated social media strategies in order to stay ahead of the curve. This can be a challenge for many companies, as identifying new trends and staying up to date on industry news can take a lot of time and energy. Luckily, there are several key strategies that businesses can implement to enhance their social media presence and increase brand awareness among target audiences.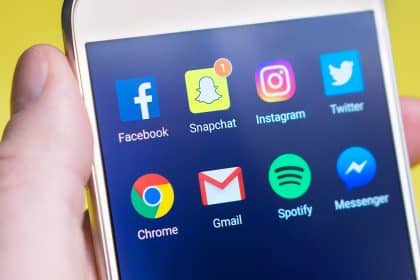 Here are 10 social media marketing strategies to use:
1. Identify Your Audience
Before jumping into any social media marketing, it's important to know who your target audience is and what they want from your business. Once you have a good understanding of who you're targeting, you can tailor your content to fit their needs.
2. Focus on Consistent and Quality Content
One of the most important things to remember is to post regularly on your social channels. Consistent posting helps keep your followers engaged and aware of what you have to offer. This also ensures that you stay top-of-mind when customers are in need of the products or services your business provides. It's also important to ensure that you are providing valuable content, rather than simply pushing sales messages all the time.
3. Regularly Engage with Your Followers
Make sure you're responding to comments and messages in a timely manner. This will show your customers that you care about their opinion and encourages them to interact with your brand more often.
4. Utilize Paid Advertising
Social media platforms offer paid advertising options that can help boost the reach of your posts and increase engagement with your content. These should be used strategically for maximum impact. Platforms such as Facebook, Instagram and Twitter all provide powerful tools for targeting ads and measuring their success. Don't forget to analyze the results so that you can better understand which strategies are achieving the desired result.
5. Leverage Influencers
Working with influencers for social media marketing is an effective way to reach new audiences and create buzz around your business or product. Look for influencers who align with your brand values and have a large following in order to maximize your reach. Reach out to them and discuss potential collaborations that could be beneficial for both parties.
6. Monitor Your Performance
Use analytics tools to monitor the performance of your campaigns and track key metrics such as engagement, impressions, and clicks. This will help you understand what's working and what needs to be improved.
7. Be Mindful of Timing
Timing is everything when it comes to social media marketing. Try to post at times when your followers are most active in order to maximize engagement with your content.
8. Optimize for Mobile Devices
More than half of all web traffic now comes from mobile devices so it's important to ensure that your social media posts are optimized for mobile users. Make sure your images and videos look great on small screens and that your content is optimized for fast loading.
9. Focus on Visual Content
Eye-catching visuals are a great way to grab people's attention and encourage them to interact with your posts. Use images and videos, as well as infographics and GIFs, to increase engagement with your content. By using a variety of different types of visual content in your social media marketing, you will be able to reach a wider audience through the various platforms that they use most often.
10. Keep Up with Trends
Social media trends change quickly so it's important to stay up to date with the latest developments in order to ensure you're reaching the right audiences in the best ways possible. Research new trends and consider how you can use them in your campaigns.
This means staying up to date on new features and changes that are being made by popular social media platforms such as Facebook and Instagram. Staying current on these trends can give businesses a competitive edge and allow them to continue reaching their target audiences in new and innovative ways.
By following these strategies, you can maximize the reach of your social media marketing efforts and create content that will engage and delight your audience. With the right approach, you can ensure that your social media marketing campaigns are successful and beneficial for your business.