If people don't know where to click when they first land on your website, you're in big trouble. First-click testing allows you to understand where people would click on an interface in order to complete a task, providing you with valuable insights to ensure your website has an interface people will understand right away. Chalkmark, an online, unmoderated testing tool, allows you to test findability in web application design.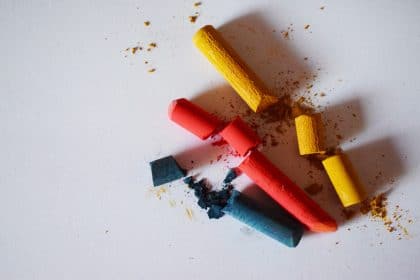 Chalkmark is an information architecture evaluation tool from Optimal Workshop. Chalkmark gives participants different tasks such as "Find Special Offers" and will present a screenshot of a page. Participants then click links in the screenshot where they think the information would be located. Chalkmark then presents the next task and screen. The test results are displayed in heatmaps, showing where the participant clicked for each task. The heat maps show you the concentration of clicks and allow you to see how many participants clicked on each area of the screen.
Why Use Chalkmark?
First Impressions are Important
According to Optimal Workshop, 97% of people who are on the right path after their first click will successfully complete the task. Chalkmark helps you understand how people expect to find whatever they are looking for so you can make sure your design is hitting right on the mark.
Help Customers Find What They Need
An intuitive and efficient website is every designer and user's dream. Chalkmark can help you get there by conducting a variety of first-click activities to gain the insights you need to boost customer conversion and task-oriented success rates to ensure visitors find exactly what they need on their first click.
Easy Usability Analysis
Usability testing and analysis do not have to be difficult tasks. Chalkmark's click maps, like their click density grids and heatmaps, give your team objective data that you need, all within seconds. This then helps you identify key themes and gives you the ability to share first-click findings with your key stakeholders.
Setting Up a Chalkmark Study
Chalkmark's simple user interface makes it relatively easy to set up a study. You begin by naming the study and setting up a welcome message, instructions, and a concluding message. You then add tasks and select the images you want to be presented with the tasks.
Testing with the Participant User Interface
After you've created a study, Chalkmark will give you a link to share with your participants. When a participant clicks the link, they will be greeted with a welcome screen that gives them a brief explanation of the study. The study can be anonymous, or you can ask the participants to provide a form of identification like an email.
Since this test is unmoderated, it is extremely important you provide clear instructions.
The task screens in Chalkmark are pretty simple, with a task description displayed above a screenshot. After a participant reads these instructions, they click links in the screenshot they think will let them complete the task. Each click shows a message and indicates that the next task is loading.
Viewing Chalkmark Results
The results for each Chalkmark task appear on click heatmaps. The hotspots show where participants clicked. There are also statistical boxes that show the areas that received multiple clicks and details about the number and percentage of clicks. These different visualizations show whether a participant clicked the right area or, if not, where they expected something to be.
Conclusion
Chalkmark is a screenshot-based click testing tool that lets you design simple prototypes with users quickly and easily. It is a simple and straightforward findability test that allows you to determine whether a page's information labeling and hierarchy are best suited for your users. By testing different designs with real people, you ensure your webpage has an interface that makes people stay.