You can create content that resonates with both users and search engines alike by using strategic keyword research.
Keyword research is the process of discovering and studying the words or phrases that users enter in search engines as they relate to your business, product, or service.
Keyword research insights not only help guide your website structure, but also they can also inform your content strategy.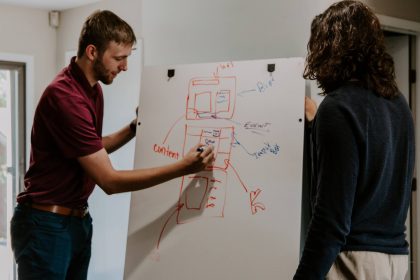 Keyword research is the foundation of any SEO strategy. The terms your content targets are a huge factor in how much traffic you'll receive, if your website ranks well in search results, and how effective it is at getting users to take a desired action.
Keyword research also factors into local SEO. If physical store locations or customers in specific geographic regions are an important part of your organization, understanding the hyper-local keywords being used will help set you apart.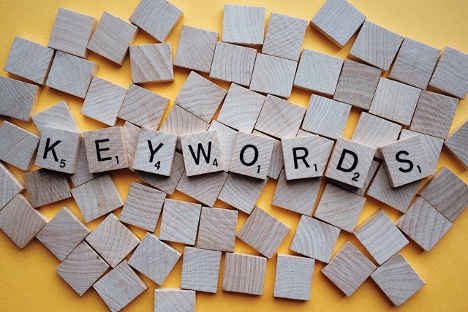 HOW DO SEARCH ENGINES KNOW WHAT YOUR KEYWORDS ARE?
As search engine spiders crawl around a website, they look for naturally repeated words, phrases, synonyms, and related words. Using advanced topic modeling algorithms, search engines use these "keywords" to determine what topics the page or website is about.
CREATING KEYWORD-FOCUSED CONTENT
Don't fall into the trap of thinking you know your keyword phrases. While a unique term might land you a number one ranking position in Google, it won't do you much good if your target audience isn't searching for that term.
All content on your website should be backed by thorough and extensive keyword research, which can be conducted using a variety of online tools like Soovle, Jaaxy, and Google Search Console.
THE BENEFIT OF KEYWORD RESEARCH
Ultimately, keyword research helps you better understand your users and guides your content creation in a way that meets business goals as well as the needs of your audience.
When done well, content focused on serving the user with the appropriate terms and key phrases can create a website that dominates online competition.
Search insights can help you understand your target audience's online query behavior. For instance, this data can tell the following:
The keyword phrases your audience uses most
The intent of those queries
Where a user goes online and what results they click on
When they search
Where they search
The device they use to search
In other words, your search insights can tell you exactly what you need to know to develop effective content.
The inside information provided by search insights will help you develop material that meets the needs of your audience members, speaks their language, and demonstrates how your product or service is exactly what they are looking for. In turn, it will help boost the success and ROI of your content effort.
When deciding how many times to repeat a keyword, consider these questions;
Would someone using this keyword find my content relevant to their search?
Would someone using this keyword be able to find this same content somewhere else?
Would someone using this keyword be satisfied with the content I'm providing?
If your content is truly relevant to the keyword, it should naturally appear in the content at a reasonable rate, so that both readers and search engine spiders can tell what your content is about.
WHERE SHOULD THE KEYWORD APPEAR?
The URL
The title
The first words: The first 200 words of body copy count most heavily for search engines and for users. Consider putting your main keyword in bold once in the first 200 words to make it stand out to users who may have searched for that very phrase.
Headings: Write a headline for your page in an H1 heading tag, an important signal as to what the page is about. It should include your main keyword and correspond to your page title tag.
Image file names: An image's file name, surrounding text, and alt attribute all contribute to relevance for ranking. If the image is linked, search engines treat the ​alt attribute as anchor text. So always write an alt attribute that is a brief description ​with a keyword, if possible, identifying what the image shows.
The meta description
In links to related content: Link to relevant pages ​within your own website using keyword-rich anchor text. ​Make your website's internal linking is useful for the visitor.
Every piece of content you create, whether you intend it to includes multiple keywords. Any combination of words on the page might end up being a "keyword." Variations on your main keyword will naturally be peppered throughout your content. When you're targeting a keyword, you might want to have a handful of "sub-targets" in mind.
If you find that your content is getting traffic from a related keyword that doesn't actually appear on the page, go back and add it.
In the end, the goal of your website is to give your customers what they are looking for. By being strategic in placing keywords in your content, you are letting the world know that your website is the place to come for answers.