ShipStation is the leading web-based shipping solution for ecommerce businesses. It makes it easy to manage your orders, process your shipments, and track your packages — all in one place and integrates with all of the major ecommerce platforms, including Shopify, Amazon, eBay, and more.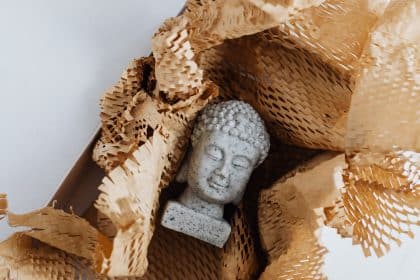 Shipping for ecommerce
There are a few things to keep in mind when shipping for ecommerce. First, you'll need to figure out the most cost-effective way to ship your products. This will vary depending on the products you're selling and the size and weight of each item. You'll also need to decide whether you want to use a fulfillment center or ship directly from your own warehouse. There are pros and cons to both options, so be sure to do your research before making a decision.
Another important factor to consider is delivery time. If you're selling items that need to be delivered quickly, you'll need to make sure your shipping process is efficient. On the other hand, if you can afford to be a bit more flexible with your delivery times, you may be able to save money on shipping.
Finally, it's important to keep your customers in mind when shipping for ecommerce. Make sure your shipping process is easy to understand and that your customers know what to expect. If there are any delays or problems with their order, be sure to communicate with them promptly. By providing excellent customer service, you'll ensure that your customers will continue to shop with you in the future.
ShipStation Features
ShipStation makes it easy to get started with shipping. Simply sign up for a free account and then add your stores and connect your shipping carriers. And it will automatically import your orders from all of your connected stores and then you can process them with just a few clicks.
Tools
ShipStation offers powerful tools for tracking your shipments and analyzing your shipping data. You can use it to generate detailed reports on your shipping activity, including your shipping costs, transit times, and more. It also offers a mobile app so you can keep track of your shipments on the go.
Carriers
ShipStation works with a number of carriers, including UPS, FedEx, DHL, and USPS. You can find the full list of supported carriers on their website.
Manage Shipments
ShipStation makes it easy to manage your shipping operations, with a simple interface that allows you to track shipments, create labels, and more.
Integration
ShipStation integrates with a wide range of ecommerce platforms, making it easy to manage your orders and shipments in one place. There are a number of ecommerce platforms that it works with, including popular ones like Shopify, Etsy, eBay, and Amazon. This means that whether you're selling physical goods, digital products, or anything in between, ShipStation can help you automate your shipping process and get your orders out the door quickly and easily. Plus, with our built-in order tracking and reporting features, you'll always know where your orders are and how they're progressing.
Automation
ShipStation offers powerful automation features that can save you time and money by automate your shipping process. When you use it to automate your shipping process, you'll be able to take advantage of a number of features that can save you time and money. First, it will automatically generate labels for your shipments. This means that you won't have to waste time creating labels manually. Second, it can automatically track your shipments and provide you with updated tracking information. This way, you'll always know where your shipments are and when they're expected to arrive. Finally, it can help you manage your inventory levels so that you never run out of stock.
Support
ShipStation provides excellent customer support, with a team of experts who are always ready to help you with any questions or issues you may have. You can reach their customer support team by email at [email protected] or by phone at 1-877-SHIPSTATION (1-877-744-7878). The customer support hours are Monday through Friday, 8:00am to 8:00pm Central Time, closed on weekends and major holidays.
ShipStation is the perfect solution for ecommerce businesses of all sizes. Whether you're just getting started with shipping or you're a seasoned veteran, it has the tools you need to make shipping easy and efficient. Try it today and see how much easier shipping can be!
The New Target team has successfully integrated ShipStation into our client's ecommerce process. Reach out and we'll gladly shared our knowledge. Get started today.