In this day and age, associations must offer their members integrated experiences that allow for personalization, community collaboration, and direct access to business functions like updating contact information or registering for events.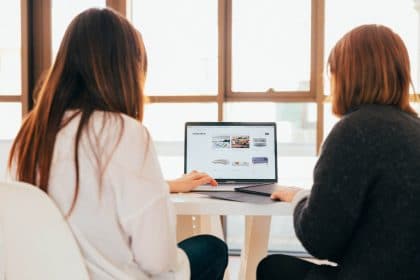 The user experience that your visitors desire is typically achieved through the integration of your website and your association's AMS. Today, we are going to discuss the undeniable value that comes with integrating your AMS with your website.
Before we can discuss why integrating your website with an AMS is so powerful, let's talk about what an AMS is to help you better understand the benefits. AMS stands for association management software. It enables you to focus your time on engaging members and lets you avoid annoying, time-consuming admin tasks. It is an all-in-one tool that allows you to manage all membership functions online. You can:
– Process online payments, fees, and donations.
– Set up new member and registration pages.
– Automate emails, invoices, newsletters, etc.
– Manage contact database.
– And so much more.
When you integrate your AMS with your website, you open a door to a whole new world of membership engagement opportunities and set your association up for success.
Here comes the bride! Marrying the valuable information you have in your AMS database with your website allows you to personalize each individual member or constituent's website experience. You are able to use data points like survey data, registration information, and membership level to inform the website of each user's interests and likes to personalize their browsing experience.
For example, say one of your members recently attended a live event focused on saving the turtles. If your website and AMS are integrated, the next time the member logs into your website, they can be shown content, blog, posts, or other events focused on saving the turtles or other similar things. This principle along with recycling content displayed for each user, can bring them back over and over and make your website their primary resource for information.
DIRECT ACCESS TO BUSINESS FUNCTIONS
Integrating your AMS with your website will make not only your life but your users' lives that much easier. An AMS gives you the ability to automate member dues, renewals, reminders, and invoices by setting up online payments within your website.
To make things more convenient for your members, you can have online registration and payments. This saves you and your members tons of time, and you are even able to send out automated reminders and set up member vs nonmember pricing and discounts.
In addition, if you are a nonprofit organization, you can add a donate button and donation meter directly on your website, which will encourage more donations and make them easier to track.
BETTER MARKETING TO MEMBERS AND POTENTIAL MEMBERS
Now, we know that your AMS information can inform the data and display it on your website, but your website and AMS integration benefits don't stop there. You are also able to use your website data to inform the information within your AMS.
For example, say a user has visited your website 20 times in the last couple of months, but they are not yet a member. They navigate to a piece of content and submit the form to download that piece of content. Most AMS systems have the ability to track the IP addresses of visitors and gather all of their browsing information into a record once someone converts. Now, you have a treasure chest of information about a user who just converted on your website for the first time. You can then personalize to this browser to drive them into a membership. Some ways to do this are driving event registrations, upselling memberships, and so much more. The options are far and wide when you can use browsing history to inform your marketing.
At New Target, we have significant experience with tons of third-party party providers and their web services such as Salesforce, Higher Logic, MemberSuite, and many more. We are integration experts and understand how crucial integrations are to providing your members with a comprehensive and user-friendly online experience. Contact us today to help you build a product that delivers a connected and enjoyable user experience!