Congratulations on your website launch! Now you can finally kick your feet up and relax!
Not so fast. Although getting your site up and running is a great accomplishment, this is really only the beginning. Marketing yourself on the internet is an ongoing process that involves maintaining and updating your website regularly. Here are six steps to take after your website launch.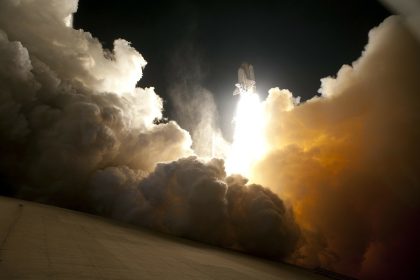 1. Get Started with Google My Business
To improve your search results rankings, sign up for Google My Business. This helps your business build credibility with Google and gives you control of what someone sees when they search for your business.
2. Index Your Site
In order to start appearing in search results, you have to index your site on Google. It can sometimes take anywhere from a couple of weeks to a month for Google to properly index your site, so it's important that this is one of your first steps. To index your site quickly, follow the steps below:
Navigate to Google Search Console.
Find the URL inspection tool.
Put the URL you want Google to index in the search bar.
Wait for Google to check the URL.
Click "Request Indexing."
Content is what brings people to your website. Whether it is entertainment, advice, industry news, or anything else, you need to provide unique, relevant content to your visitors continuously.
Many websites go live underestimating the importance of content, and their sites lack substantial information, driving people away if they even make it there. A content strategy should be set in place before you go live and then worked on regularly.
Follow these simple steps to create and manage a content strategy:
Define your goal
What is the purpose of your website? What do you wish to accomplish with your content and strategy?
Conduct Research
It's important you clearly define your target audience to produce relevant content valuable to your website users. If you want to target new people or expand your market, revisit your audience parameters each year.
Content Audit
Run a content audit to find out your top and lowest performing content and use that information to make future content decisions.
Choose the Types of Content You Want to Create
There are tons of options for types of content, from written content like blog posts to video or audio content like podcasts.
4. Blog Posts
Leveraging your site's blog section is one of the most important parts of your content strategy and a tried-and-true way to improve your website's ranking once it goes live.
Google values relevant, fresh content added to your site regularly. Adding content often encourages Google to re-crawl your website and gives people a reason to become repeat visitors. It also gives you the opportunity to link back to your site from social media to push out more valuable content than a short Tweet or Facebook status.
Track trendy topics in your industry and conduct keyword research to help your team come up with relevant content topics.
5. Get Started with Google Analytics After your Website Launch
Installing and monitoring your Google Analytics is essential to making sure your website is doing well and that you are providing a smooth user experience. Google Analytics allows you to look at data like the number of visitors and hits your website gets as well as the amount of time a user spends on your site. Understanding this data allows you to continue improving your site post-launch.
6. Get Social
Social media is a great way to connect with and share content with prospective and current customers. Updating your social platforms often with your own and curated content encourages followers to interact with your content and keep your business relevant in their minds.
It's important to remember to only join networks you plan on actively using. There is no point in having a platform if you can't effectively use it. Think about your target market and what kinds of platforms they use the most.
Don't throw away all the hard work it took to create your new website by neglecting it. Following the above steps after your website launch will boost your online presence and SEO rankings to ensure that your website generates leads and creates conversions.