New Target, Inc., a digital firm headquartered in Alexandria, Virginia, has reached a definitive agreement with Irvine, California, based online marketing firm Edgeworks Group to hire all of its key employees and offer a combined service offering to Edgeworks' clients. The consolidation of Edgeworks into New Target will strengthen New Target's portfolio of web services and provide our clients with enhanced integrated technology and web marketing solutions that achieve measurable results.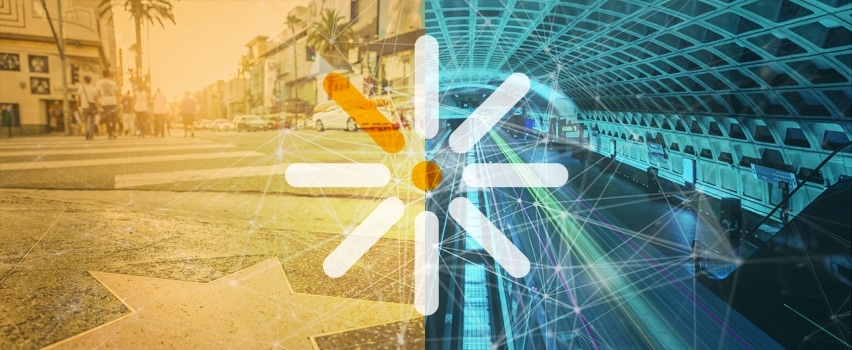 "From the outset, my vision has been to build our company into a full-service digital agency where data informs, technology enables, and our team delivers meaningful results for clients nationally," said New Target CEO Brian Newsome. "The integration of the Edgeworks team with ours accomplishes the goal of strengthening and expanding our web marketing expertise, and offers our clients additional services at the same level as larger and capability-rich digital marketing firms with a presence on the East and West Coasts."
With the former Edgeworks talent and accounts on board, New Target now has the coveted label of Google Partner and has gained an experienced team of Google-certified specialists. New Target clients will have reach into Google's data specialists and other services that are only available through the Partner program. Edgeworks Group founder and CEO Bruce Lupin will join New Target as Vice President, Digital Marketing where he will provide strategic counsel to clients and New Target leadership. "Bruce has founded three successful companies in the web and digital space and will be a valuable asset to our clients and team. I am thrilled to have Bruce on our leadership team at New Target," said Newsome.
"We are all excited to be joining the New Target team," said Lupin. "We have been partnering with New Target for several years, and by joining them we now can offer our clients a richer technical and design capacity as well as greater depth of staffing. I am looking forward to bringing our web marketing expertise to New Target's clients and their design and technology expertise to ours."
Lupin and the web marketing team will continue to service local and national clients out of offices in Irvine, California.
ABOUT NEW TARGET, INC.
Headquartered near Washington, DC, in Alexandria, Virginia, New Target specializes in digital strategy, web design, application development, data integration, application hosting, and online marketing for national associations, corporations, and the federal government. For more information, visit www.newtarget.com.
ABOUT EDGEWORKS GROUP
Edgeworks Group was founded in 2003 as an online marketing company in Irvine, California, specializing in search engine marketing (SEM), social media, data analytics, search engine optimization (SEO), and lead generation.