Salesforce is rapidly growing and has become the leading CRM platform for business, and over the last few years has seen more popularity in the nonprofit organization realm.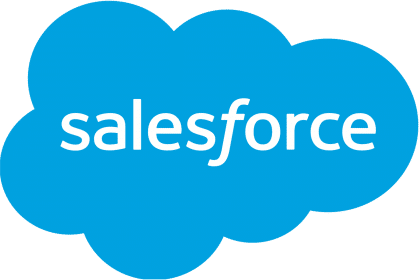 Salesforce's unique structure and deals that appeal directly to nonprofits make it a platform that these organizations can't resist. In addition, thanks to its distinct, modular design, Salesforce offers so many customization options and flexibility.
Any investment for your organization's growth is a significant undertaking that takes time and effort to implement correctly. Salesforce is no different. There is a lot of information about Salesforce, so it can get tricky when trying to research what you can expect from the process. Hopefully, this article will show you why Salesforce could be an excellent solution for your nonprofit organization.
You may have heard of Salesforce before, but as you begin your research, you will encounter something a little less well-known—Salesforce Nonprofit Success Pack, NPSP for short. Basically, this is the core Salesforce Sales Cloud CRM platform that is pre-configured specifically for nonprofit use. It includes many features perfect for nonprofits like donation tracking, moves management, recurring gift tracking, relationship management, and more.
To acquire Salesforce Service Cloud with NPSP pre-configuration, Salesforce provides any eligible nonprofit with 10 free user licenses. This is usually enough for small to mid-sized organizations to get started and allows for a low-cost introduction to the CRM system.
Salesforce knows what your nonprofit organization needs, so the Salesforce NPSP comes with all the core tools your nonprofit will need out of a CRM; here are some of them:
CONSTITUENT TRACKING AND MANAGEMENT
The Constituent Tracking and Management function allows you to create individual donor profiles and store all relevant metrics like fundraising, engagement, and demographic data points. This feature also contains relationship and moves management, allowing you to closely track your process management processes down to the individual level.
CAMPAIGN TRACKING AND MANAGEMENT
Salesforce makes tracking and managing your fundraising and marketing initiative's most important key performance indicators (KPIs) more accessible than before. The robust functionality allows for easy monitoring of KPIs like revenues, expenses, and more.
REPORTING FUNCTIONS AND DASHBOARDS
Salesforce gives your organization the gift of flexibility when it comes to configuring and customizing how you report and visualize the various donor, campaign, and custom data points within the database.
All of these functions are part of the core foundation of Salesforce NPSP's data architecture. As a result, any online or offline engagements with support can be well managed with customizable workflow automation, saving you time and effort to focus on racking up donations.
Salesforce NPSP is a robust CRM that is going to be the core of your fundraising technology stack. It is commonly the record and primary source of day-to-day business management and operations for nonprofit users.
SALESFORCE APPS
However, Salesforce is not an online fundraising or marketing tool. It offers many other products for those purposes through Salesforce apps. Salesforce apps are pre-built tools on the Salesforce platform; they are designed specially to integrate or plug into your Sales Cloud. In a nonprofit's instance, this would be Your Salesforce NPSP.
Salesforce apps are the tools that you add to your organization's toolbox. While Salesforce NPSP does give you sturdy data infrastructure to build upon, the apps can give you the ability to engage with donors, accept online donations, and generate data.
HOW SALESFORCE CAN HELP YOUR NONPROFIT
STREAMLINE INTERNAL MANAGEMENT THROUGH CENTRALIZED DATA
Nonprofits are increasingly looking for software solutions to improve all aspects of their organization. For example, to improve donor retention, you must manage and track donor data effectively, but this can be a nightmare if the information is recorded manually or dispersed across multiple storage mediums. Furthermore, if your organization doesn't have an effective way to track and store data, you aren't able to analyze essential metrics key to improving your performance.
Nonprofit organizations should track every interaction they've had with every donor or volunteer. Salesforce allows multiple users to access this information from different locations, collect interactions into a single database, and prevent repeat efforts when contacting your supporters.
When we first started working with one of our clients, Leaping Bunny, they had a catalog of hundreds of products and companies. Each company had a workflow and profile to update, including certification processing, approval, paperwork, and payment of dues. Leaping Bunny needed to manage all of its systems and workflows from a centralized location. As a Salesforce agency, we knew that Salesforce would be this nonprofit's saving grace and would help their growth, asset management, and overall product organization. Our web development team successfully integrated Salesforce and Drupal 8 to help improve the overall user experience.
GROW
Data consolidated within Salesforce gives nonprofits the power to analyze data and improve their interactions with donors. By tracking and pulling a wide range of reports, nonprofit organizations can better understand their donors' giving habits, analyze donor engagement levels, and identify opportunities for larger contributions.
As a nonprofit, you want to personalize communication strategies, grow your donor base, and increase donations, all while making data-driven decisions.
KEEP GROWING
Nonprofit organizations benefit from using data for decisions across all fronts, from fundraising to marketing to event management—however, managing these systems independently can be expensive and time-consuming. But with the integration flexibility that Salesforce offers, nonprofits can feed different applications into the platform because of its open-source nature. As a result, nonprofit organizations can aggregate all information into one place, streamline their reporting, and implement a data-driven donor engagement approach, all without dramatically increasing their staff size.
A CRM solution like Salesforce can help your nonprofit organization streamline internal management, analyze donor engagement, and strengthen your connections to supporters. Gone are the days of your organization guessing what the next step is; with Salesforce, you will be making data-driven decisions to optimize communication tactics and overall efficiency. Salesforce will allow your organization to focus on your mission and take big actions to benefit your cause.
Being a Salesforce agency, our team at New Target can help your nonprofit organization take advantage of what Salesforce offers to help manage and grow your organization. Contact us today!