Finding the right place for your paid content can be a challenge. Online advertising doesn't always deliver the results we want for a variety of reasons, one of which is that many consumers have simply become immune to the tired beckoning of brands. Regardless, we still feel like we need to have an online paid component in our marketing strategy.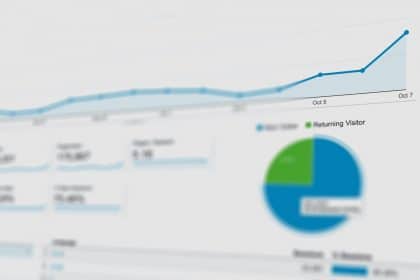 Native advertising is paid content that matches the editorial style of the publication and aesthetically blends with other editorial content as opposed to being designed like an ad. It has been around for a while in various forms and refined technology has made it even more personalized and appealing. Recommendation engines coupled with AI provide an excellent way to distribute native content to a targeted audience through what are called discovery platforms. Placing content on a discovery platform meets users at different stages of the marketing funnel because the ads are positioned at the intersection of your organization trying to create awareness and sell and consumers being in discovery mode for new products and services.
WHAT IS A CONTENT DISCOVERY PLATFORM?
The concept of content discovery platforms is simple: Advertisers pay companies like Taboola, Outbrain, Revcontent, and others to have their native content published on a network of websites. The publishers of these websites install a widget that enables them to post the content and for that, they get additional, related content and most importantly, a cut of the advertising spend.
Native ads are positioned in various areas of a publication and are branded like the rest of the website. "Paid Content," "You Might Also Like," or a similar header usually precedes the area where the native content resides. To maintain the integrity of the publication, discovery platforms have created policies among verticals as to what type of content is allowed and where visitors are sent. In some cases, costs to advertisers vary based on the type of page (e.g., sales landing page vs. a blog) the ad links to.
Discovery platforms have been experiencing a growth spurt with over 50% of digital advertising being placed here and for good reason.
Taboola, the leading platform, works with tens of thousands of publishers in 50 markets and serves 360 billion content recommendations to over 1.4 billion people per month. Taboola is powered by deep learning technology to serve content to the right people based on, "reading preferences, browsing history, device, location, and time of day." The whole concept is compelling in that your native content can be served to a very targeted audience many of whom, studies show, engage with native ads slightly more than with original editorial content. And, researchers found that readers know they are viewing ads, yet still choose to engage with the content. That presents a huge opportunity for clicks.
As with adding any tactic to your marketing mix, you need to examine a few things before you start. You will first need to identify your audience and then examine their demographics in relation to the publications they read. Then, unlike a typical online ad, the native ad content needs to align with the general editorial content of the publications where you want to appear (publications can refuse your ad if it doesn't align with topics/style they publish). The best use of native advertising in this context is to create a blog and use content from it for the ad and then have the ad link back to the blog post or even to a video. As a new advertiser, this will instill confidence that you have a genuine interest in providing valuable content and aren't just pushing product.
The goal is to get people to click through to your website and once they do, you can implement tactics to lead them through the funnel to a conversion. Setting goals for your campaign is obviously very important before you start. Goals for awareness, engagement, conversions, video views, mobile app downloads, etc. will all be a little different, and each platform can give you information on how best to determine those metrics be it clicks, return on ad spend, video completions, cost per install, and others.
Discovery platforms are clearly becoming more popular because they check a lot of the boxes that marketers want. They are targeted, enable you to align your branded content with respected publications, drive traffic to your website, and provide detailed reporting. Much like all advertising campaigns, native ads that are run on discovery platforms take time to gain traction and they require a respectable budget to move the needle. So, check your ad spend for the year and be patient. And, remember, running native ads should be just one tactic in a marketing campaign. A strong campaign consists of several tactics working together at the same time so that they support each other through multiple touchpoints.
Not sure you can do it alone? Contact our team, and we'll help you with a digital strategy!