You've probably interacted with a chatbot whether you know it or not. For example, you're at your computer researching a product and a window pops up on your screen asking if you need help. By engaging with it, you're rarely aware that you are communicating with a machine rather than a person.
A chatbot is an artificial intelligence software that can simulate a conversation with a user in natural language through messaging applications, websites, mobile apps, or through the telephone.
Today, chatbots are used most commonly in the customer service space, assuming roles traditionally performed by human beings such as Tier-1 support operatives and customer satisfaction reps.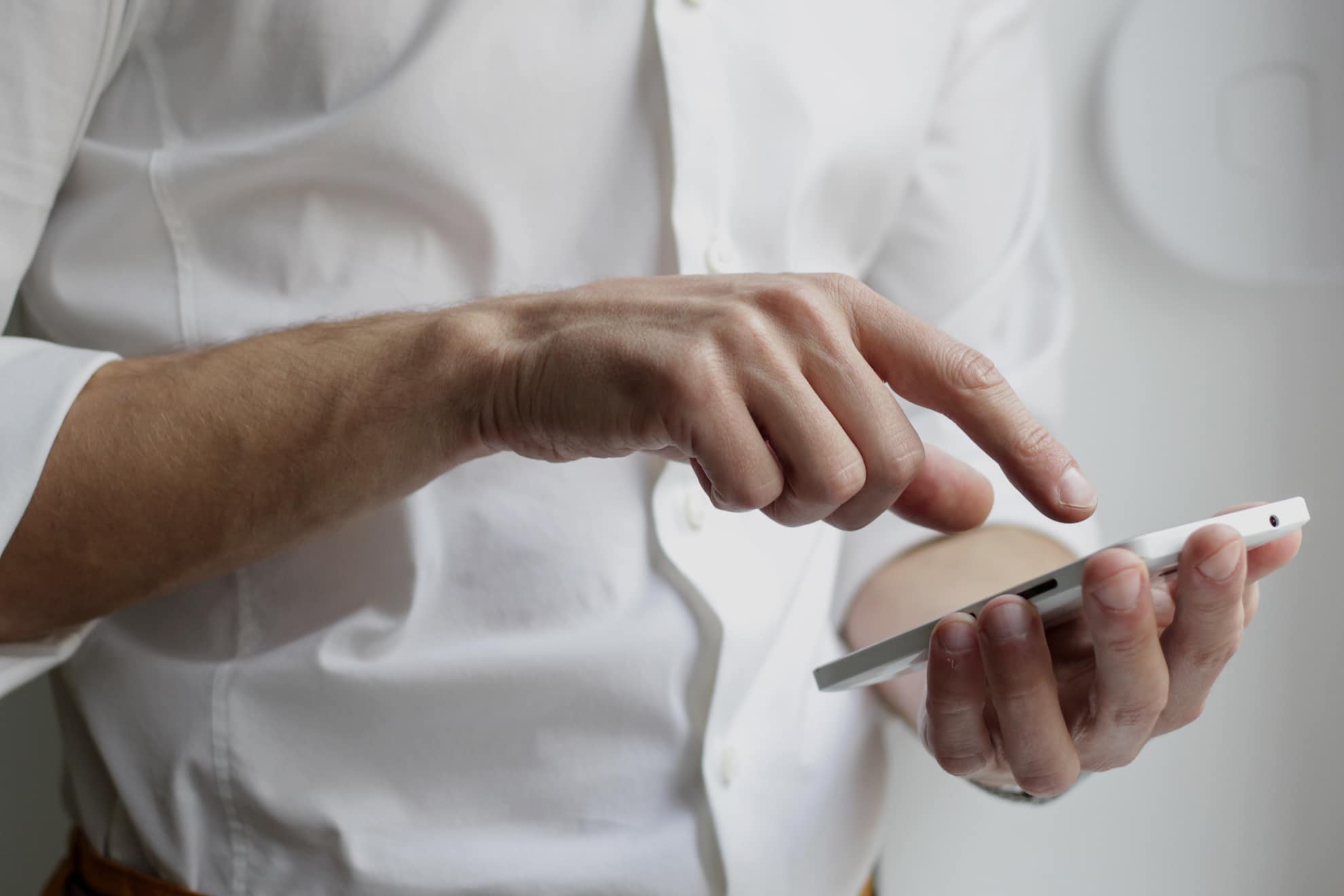 A chatbot is often described as one of the most advanced and promising expressions of interaction between humans and machines.
Chatbots make life easier for consumers. With chatbots, there's no more long waits on hold to talk to a person on the phone or going through multiple steps to research and complete a purchase on websites.
How Do Chatbots Work?
Driven by artificial intelligence, automated rules, natural language processing, and machine learning, chatbots process data to deliver responses to requests of all kinds.
There are two main types of chatbots:
Task-oriented chatbots are single-purpose programs that focus on performing one function. Using rules and natural language processing, they generate automated but conversational responses to user inquiries.
Interactions with these chatbots are highly specific and structured and are most applicable to support and service functions—think robust, interactive FAQs. Task-oriented chatbots can handle common questions, such as queries about hours of business or simple transactions that don't involve a variety of variables. Though they do use natural language processing so end users can experience them in a conversational way, their capabilities are fairly basic.
These are currently the most commonly used chatbots.
Data-driven and predictive chatbots are often referred to as virtual assistants, and they are much more sophisticated, interactive, and personalized than task-oriented chatbots.
These chatbots are contextually aware and leverage natural language understanding, natural language processing, and machine learning. They apply predictive intelligence and analytics to enable personalization based on user profiles and past user behavior. Digital assistants can learn a user's preferences over time, provide recommendations, and even anticipate needs. In addition to monitoring data and intent, they can initiate conversations.
Apple's Siri and Amazon's Alexa are examples of consumer-oriented, data-driven, predictive chatbots.
What Chatbots Can do
Order Pizza
Domino's was one of the early adopters of chatbots. Today, Domino's lets you easily build a new pizza (or reorder your favorite pizza) and track your order all from Facebook Messenger.
Customer Support
Last year, brands including Airbnb, Evernote, and Spotify started using chatbots on Twitter to provide 24/7 customer service. The goal of these customer support chatbots is to quickly provide answers and address customer complaints or simply track the status of an order.
Search For and Track Flights
You can use chatbots to let you search for and compare flights based on price and location. Once you're all booked, there are other chatbots that will let you track current flights, wait times, delays, and more.
News
Chatbots help you stay up-to-date on the news or topics that matter to you.
Find a Restaurant
Much like the product recommendation chatbots, restaurant chatbots can provide recommendations based on cuisine, location, and price range. Some chatbots will even make reservations for you or take your order online.
Why Develop a Chatbot?
Chatbots Cost Less to Develop than Apps
Apps cost a lot to develop, especially high quality apps that run on Android and iOS. The cost of developing a high quality chatbot is not immaterial but it's still not as expensive as building an app.
Customers Don't Need to Download Bots
When smartphones first came to the consumer market, most people enjoyed downloading apps. Now that the novelty has worn off, most consumers don't download apps. A chatbot is like a webpage in that it can be used without being downloaded. It also has the advantages that the user doesn't need to be authenticated and it can be used directly in the chat platform.
As long as the experience is better than a standalone web page on these and other important dimensions, the consumer may prefer to use a chatbot.
This is especially true for low frequency tasks like checking into a hotel, for which the user has very low incentive to download an app.
Chatbots Are More Viral than Apps
Apps are often difficult to share on mobile devices, so getting other people to download them takes a lot of work. Chatbots don't have that disadvantage.
Chatbots can be easily shared between people who are already on a chat platform and can even be used in chat groups. This makes it much easier for chatbots to grow their user base.
Early Adopters Can Improve Customer Loyalty
Customers use companies that give good service. Businesses that adopt chatbot technology early have the opportunity to grab the attention of customers who enjoy technology.
Chatbots Give Customers Better Experiences
This point is highly subjective and depends on the chatbot implementation. It is possible that a great chatbot implementation can be far better than an app implementation for certain use cases.
These use cases include the customer service use case (answering frequently asked questions) or infrequent tasks use cases such as ordering coffee from a new coffee shop (assuming you don't want to download a new app for every coffee shop you visit).
Chatbots Can Save Money on Human Labor
Big savings are available for businesses if chatbots can reduce the number of human agents needed for customer service and allow the agents to spend their time on the more complicated issues.
Cool Chatbots in the News
Whole Foods
Whole Foods' Facebook Messenger bot connects with users by providing recipes, products, and cooking inspiration.
Presenting filters and options for different types of food, including international cuisines with each message, Whole Foods makes it easy for users to narrow in on the kind of recipe they're looking for.
Once enough filters have been selected, the bot presents a link to a specific recipe that directs users to the company's website.
Rather than rely on direct visitors, Whole Foods' chatbot drives traffic to their site from a platform where people spend —on average—50 minutes a day.
In addition, with 60 million emojis being used on Facebook per day, the Whole Foods' bot replicates a typical (human-to-human) messenger conversation by allowing users to shortcut their way to specific recipes using emojis.
Duolingo
Duolingo is a popular language-learning app, which gamifies practicing your new language.
If you're learning on your own, you're likely missing out on learning valuable conversational skills but, according to Duolingo's co-founder and CEO Luis van Ahn, there's actually a big fear of embarrassment when it comes to conversing with native speakers of a language you're just starting to learn.
Users requested a way to practice conversation, yet when van Ahn tried pairing language learners (e.g., an English speaker learning French and a French speaker learning English), people were afraid to talk to each other.
So, Duolingo built a native chatbot in its app to help users learn conversational skills and practice what they learned.
To match various personalities and learning styles, Duolingo also created various language tutoring bots with different personalities.
Since the bots are built to be conversational and friendly, Duolingo learners can practice conversation any time of day, with any character they choose, until they feel brave enough to practice their new language with other speakers.
This solved a major consumer pain point and made learning through the app a lot more fun.