Every website, whether it's a tiny blog or for a large corporation, requires a contact form. A contact form acts as a link between you and your primary audience.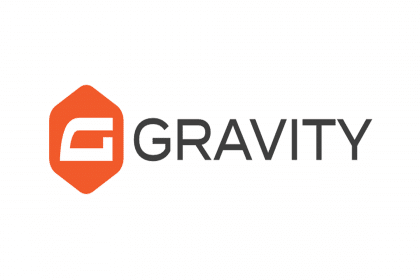 A contact form isn't enough for most modern websites. Request-a-quote forms, surveys, bookings, content submissions, and so on are all forms most websites require nowadays.
Gravity Forms is one of the most popular WordPress form builder plugins. It allows you to design any type of online form you can imagine, from a simple contact form to a large, intricate form, and the process is absurdly simple.
In addition to being one of the most popular, Gravity Forms is also, without a doubt, the most feature-rich WordPress contact form plugin available. Gravity Forms includes everything you'll need to create an online form, from responsive forms to spam filters, sophisticated computations, and payment gateways.
Gravity Forms is the best option if you have a budget for a premium WordPress form plugin. Of course, it's a little pricey, but if you're bored of shopping for a complete form plugin, Gravity Forms is the way to go.
GRAVITY FORMS FEATURES
Gravity Forms is a WordPress plugin designed for more experienced users (don't worry; if you aren't experienced, we can help!) This plugin allows you to build quizzes, surveys, questionnaires, order forms, and much more in addition to the essentials. You can also allow visitors to upload files and write guest posts on your website.
Gravity Forms also has several configuration options that give you complete control over your forms, from how form fields behave to form submission alerts.
Here is a small overview of some exciting features Gravity Forms has to offer:
Ability to set form availability based on date, user role, quantity of entries, and other factors.
Conditional logic enables you to display form fields based on the values submitted in previous fields or to transmit form entries to various recipients based on the values entered in previous fields.
Form builder with drag-and-drop functionality.
The ability to design multi-page forms and store progress.
Multiple form entry notifications are supported.
Front-end registration forms are possible to develop.
Ability to minimize the number of spam submissions by using an anti-spam honeypot or CAPTCHA
There are various official and third-party add-ons available to expand the functionality and include connectors with email providers like Mailchimp and AWeber, accounting software like FreshBooks, CRMs, and more.
Obviously, we would love to tell you more about all of these features but let's go more in-depth for some of our favorites.
Field Types
Gravity Forms has 33 form fields divided into four categories: standard, advanced, post, and pricing. You can use these to construct basic contact forms, registration forms, and more complex forms like client or customer quizzes, order forms, and more.
Each field type has its own settings, allowing you to customize the field's design and functionality further.
You can make a field required or optional, add placeholder text, adjust the field's size, and decide whether it contains any pre-populated data, depending on the field type. If you want to style the form yourself, you can move the label fields around and apply custom validation messages and classes.
Form Availability
One of the plugin's major features is the option to limit the number of submissions your forms allow or make the form available just during a specified date period. This is especially beneficial if you want to build an end-of-year survey that is only available during December or a job application form with a limited number of submissions. You may also add a custom message to the form that informs visitors whether the form is accepting submissions or if it has reached its maximum number of submissions.
Drag-and-Drop Form Builder
Gravity Forms has an easy-to-use drag-and-drop form builder. Simply select the field you'd like to add and drag it into your form. Dropping a form field extends it, allowing you to make changes if necessary. In addition, it includes predefined fields for the most regularly used forms, such as name, email, website, and feedback, among others.
Gravity Forms also includes advanced features in addition to the regular fields. This is where you may build custom form fields by selecting various input types and giving names, labels, values, and verification checks, and so on.
By moving form fields up and down in the form, you can quickly rearrange them. You can even divide a form into sections and pages for more complex forms.
Conditional Logic
This is likely Gravity Forms' most powerful feature. You can use it to display specific fields based on prior entries and fine-tune the notification and delivery settings for each form submission.
You can use conditional logic to send form submissions to certain email addresses based on the form's contents. If you're looking for guest post ideas, for example, you can send all form entries to your content manager. Similarly, all responses could be sent to your customer service department if you're conducting a poll.
These are just a few examples of how conditional logic can be used to your benefit and according to your unique needs.
INTEGRATE AND EXTEND GRAVITY FORMS
WordPress offers a large number of plugins that operate as frameworks. Most popular WordPress plugins and many non-WordPress apps can be simply integrated with Gravity Forms.
Add-on plugins can be used to enhance Gravity Forms and provide a variety of new capabilities. For example, as we mentioned earlier, there are Gravity Forms add-ons for creating quizzes, surveys, and polls.
Many major CRMs, such as Agile, Zoho, and Capsule CRM, can also be integrated with Gravity Forms.
Gravity Forms is compatible with WooCommerce right out of the box. It also features add-ons that allow you to combine your forms with payment gateways such as PayPal, Stripe, and Authorize.net.
CONCLUSION
When working with Gravity Forms, it's nearly impossible to think of a disadvantage. The only drawback could be that this plugin offers too much if you just want a simple contact form, but why would you just want that?
Gravity Forms is well worth the cost if you're a business owner or a professional blogger who wants to add quote forms, file uploads, post submissions, and more to your website.
We have a wonderful WordPress design and development team at New Target that delivers websites that can meet all your content editing and publishing needs with exceptional functionality and design. We are experienced with Gravity Forms, among other WordPress plugins and know what works for each client. Contact us today, and we can help you get the most out of your WordPress website.