You know what they say, don't find an audience for your product; find a product for your audience. This saying has even more meaning when it comes to prototyping with Adobe XD. Not only does it meet all the needs of our designers, but it also offers excellent operational features for every party involved.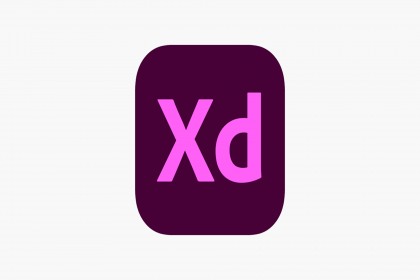 At New Target, we use Adobe XD for prototyping and believe that it is the perfect designer tool.
When our designers are working on a project, whether it be for a website or mobile, we need a great design tool with a platform to effectively and efficiently translate our and our clients' ideas into visuals with smooth functional prototypes.
Adobe XD has a vast range of features, making it a one-stop-shop for designers in any industry. Adobe XD takes care of everything from producing low-fidelity wireframes and user-friendly mobile app prototypes to collecting live feedback and exporting designs and code snippets for the development stage.
This is just one of the many reasons why we prototype with Adobe XD for all our mobile and website apps. Keep reading as we go more in-depth about why our design team is so passionate about prototyping with Adobe XD.
EASY AND FAST LOW-FIDELITY WIREFRAMES
Creating a wireframe is one of the first steps we go through when building our clients' websites or mobile applications. A wireframe impacts the effectiveness of each design stage, so it honestly cannot be stressed enough. With Adobe XD, we can create a low-fidelity wireframe quickly and easily.
Adobe XD makes quickly mocking up a low-fidelity wireframe a breeze. Quickly creating low-fidelity wireframes allows us to make significant progress toward building a layout that provides an excellent user experience while avoiding having to worry too much about the visuals (at first).
A problem designers often run into with UI design is that you can't just fall in love with one idea and not want to explore more options during the beginning stages. Adobe XD allows us to take our time with the low-fidelity wireframes to explore all of our ideas then smoothly transition into high-fidelity wireframes.
We are also able to share the wireframes on the Creative Cloud and access it at any time from anywhere.
HIGH ACCESSIBILITY WITH ADOBE CREATIVE CLOUD AND MOBILE APP
One of our favorite benefits of using Adobe XD is its combination of design and prototyping. For most companies, especially us at New Target, easy accessibility must be at the top of our priority list.
Integrating the Adobe XD app with our website account allows us to have complete access to all content anywhere at any time. Our designers can easily share their designs with our developers and share the designs on the Creative Cloud. This makes it easy for our team to go through website and mobile app previews remotely.
CREATE QUICK PROTOTYPES AND USER FLOWS
Once we have a rough idea about how the website or app is going to look, we have to figure out how the different screens will connect and what the user flow will be like.
In Adobe XD, prototyping is super intuitive. With a simple switch of a tab, we can go from the design section to prototype to the preview tool and share selection. We select our design elements, connect them with the artboard, and set the transition styles and effects. Adobe XD gives us a live preview, and any edits we make changes the previews immediately.
The user-oriented workflows and tools also reduce our work time so we can deliver our clients' products faster while still maintaining their high quality. Adobe XD is the only platform that allows us to build wireframes and prototypes.
WE CAN SHARE PREVIEWS AND GATHER FEEDBACK
Once we are ready to share our prototype to gather feedback, we can simply create a link and share it with our teammates, clients, and anyone else involved in the project. Whoever we share it with is able to view the mockup and make any comments on any icon, element, or section of the website.
Sharing previews and gathering feedback is really important to us. We want to create websites that our whole team and clients are passionate about. Feedback allows our designers to make edits as easy as possible to ensure our clients are satisfied throughout the process. Adobe XD is also the only platform that allows feedback without ever leaving the app. We believe this integrated workflow is hugely beneficial to the design process and one of our favorite features of Adobe XD.
Prototyping is so important to our design process because it is the most timely and cost-effective way of refining our digital products to ensure our clients are involved and pleased with our service throughout the entire process.
Our collaborative design process satisfies all of our clients by providing an excellent experience for theirs– contact us today!