Website design is very important, and we know there are countless options for designers that can cause confusion and headache. Here at New Target, we use Adobe XD to fulfill our digital design needs. Many designers have made the switch from the popular program Sketch because of the many advantages Adobe XD offers designers and clients.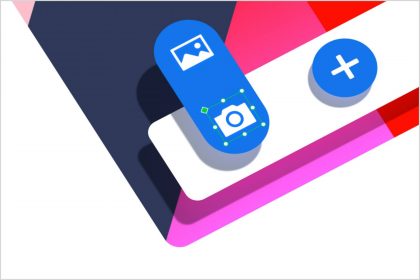 WHAT IS ADOBE XD AND WHAT DOES IT DO?
Adobe XD is a UI/UX design tool that allows you to wireframe, prototype, animate, collaborate, and more. The features within XD allow us to create the web design we then transform into a website or mobile app for our clients.
Using Adobe XD has its advantages; here are some of our favorites:
1. DESIGNED TO DESIGN
Many programs like Sketch, Adobe Photoshop, and Illustrator were popular for web design but could be frustrating since they weren't created with website design as its primary purpose. Improvements within Adobe XD throughout the years have made web and app design easier for designers because of its intuitive interface. In just one XD document, designers can design a whole website or mobile application. XD provides a platform where you have complete control to adjust and customize your grid.
2. PROTOTYPING
With other programs used for web design, prototyping tools were outsourced to external programs like the InVision app. With Adobe XD, creating prototypes is a breeze and allows designers to save time and space by ditching the other prototyping programs. XD enables users to create interactive prototypes and implement exciting transitions. The Auto-animate feature in XD gives the designer and client a great idea of how their website or app will look and function.
3. EASY SHARING
Adobe XD makes collaborating on projects painless. You can send a URL of the prototype to other designers, developers, clients, etc. and XD allows them to comment directly on the project, allowing you to get feedback quickly and conveniently. The "Share for Development" component of XD is extremely useful for designers and developers; designers can send a link containing all of the necessary information like Hex codes, fonts, margins, colors, and more to developers that will help them develop the final app or website.
XD is also great for saving space; the size of XD files compared to other programs used for web design are typically smaller. Most XD files are light enough to avoid having to use cloud-based sharing and simply send them as an email attachment for easy sharing. Unlike Photoshop, XD provides only essential features for web design, making editing the file a smooth and more efficient experience. XD has a multitude of features that save designers a ton of time. The "Repeat Grid" feature makes copying and pasting elements quicker and also makes it easier for designers to adjust spacing and group elements. Another time-saving feature is the user-friendly Symbol option, which turns repeated items into symbols that update changes automatically. "Live view" in the XD mobile app is an exciting feature because it allows you to view your layouts live on your phone or tablet as you make changes. This eliminates the need to go back and forth and saves designers a lot of time when working on mobile apps.
UI and UX designers should definitely try Adobe XD. Although there are a couple of features that would make XD even better like adding a bullet and number tool and more support for motion visuals, XD is continuously improving. Each update contains new features and enhances the program's functionality to allow for a reliable and seamless design process for designers, developers, and clients.