As a nonprofit organization, raising funds is critical to continuing your mission and serving the community. While traditional methods like events and direct mail campaigns have their place, an online store can expand your reach and revenue potential. That's where WooCommerce comes in – an easy-to-use platform that helps nonprofits sell products and raise donations.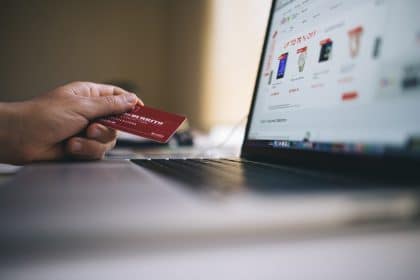 Benefits of Using WooCommerce for Nonprofits
One of the main benefits of using WooCommerce is that it's a low-cost solution for online sales and donations. There are no monthly fees or hidden charges, and the platform is free to use with a WordPress website. Nonprofits can easily set up an online store without hiring a web developer or spending a large budget.
WooCommerce also offers a user-friendly interface for easy setup and management. With drag-and-drop functionality and intuitive navigation, nonprofits can quickly add products, set up payment options, and customize the design of their store.
Another advantage of using WooCommerce is the integration with various payment gateways for secure transactions. Nonprofits can offer payment options like PayPal, credit cards, and offline payments, and customers can feel confident that their information is protected.
Customizable design and branding options are also available, allowing nonprofits to showcase their mission and values. From choosing a color scheme to uploading a logo, the store can be personalized to reflect the nonprofit's unique identity.
WooCommerce also provides inventory management tools to track product availability and sales. Nonprofits can easily monitor stock levels and adjust pricing as needed.
Finally, detailed analytics and reporting give nonprofits insights into their store's performance. Metrics like sales by product, customer location, and referral sources can help nonprofits optimize their marketing and sales strategies.
Setting Up an Online Store with WooCommerce
Setting up an online store with WooCommerce is straightforward, even for those without technical expertise. Nonprofits will need a hosting platform and a WordPress website. Once the website is set up, the WooCommerce plugin can be installed and configured.
Adding products and setting up product categories is the next step. Nonprofits can easily upload product images and descriptions, set prices, and manage stock levels. Product categories can be created to help customers find what they're looking for quickly.
Next, payment and shipping options should be set up. WooCommerce integrates with a variety of payment gateways, including PayPal and Stripe. Shipping options can also be customized, with the ability to offer free shipping or charge a flat rate.
Finally, customizing the design and branding of the store can be done using the built-in customization tools or by using a pre-made theme. Nonprofits can add their logo, choose colors, and customize the layout of the store to match their brand.
Strategies for Selling Products and Raising Donations with WooCommerce
Once the store is set up, nonprofits can start implementing marketing strategies to increase sales and donations. A marketing plan should be created, including social media and email marketing. Social media platforms like Facebook, Instagram, and Twitter can be used to promote products and drive traffic to the store. Email marketing campaigns can be used to target existing customers and subscribers.
Offering exclusive products or limited-edition items can incentivize purchases. Partnering with other nonprofits or businesses to cross-promote products can also help reach a wider audience. Additionally, implementing donation options at checkout can encourage additional support for the nonprofit's cause.
Conclusion
WooCommerce can help nonprofits sell products and raise donations by providing a low-cost, user-friendly, and customizable platform. Setting up an online store is easy, and the platform offers a variety of features to manage products, payments, and shipping. With the right marketing strategies, nonprofits can expand their reach and revenue potential, ultimately serving their community and advancing their mission.