WooCommerce is a popular open-source WordPress ecommerce plugin aimed at small to medium-sized online merchants that use WordPress. The WordPress-based platform provides users with several features out of the box that help a company succeed online.
As more WooCommerce websites enter the digital environment, it's more critical than ever to focus on your WooCommerce performance optimization.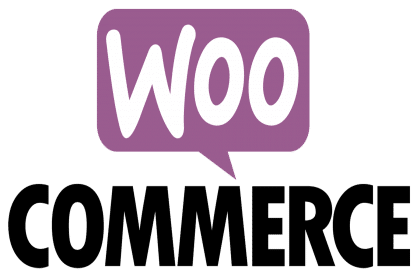 Here's a frightening statistic: 40% of buyers won't wait more than 3 seconds for a retailer's website to load.
Fortunately, there are a number of WordPress plugins developers can take advantage of to improve their WooCommerce performance optimization.
Why is Speed Important for WooCommerce Performance Optimization?
For an ecommerce website, speed equals money. The better the shopping experience, the faster your website loads. Improved SEO, more ROI, and happier customers all result from a better user experience. As a result, more profits are generated.
WooCommerce Performance Optimization Plugins
WP Rocket
The greatest WordPress fast-loading plugin is WP Rocket. This is an idle plugin for a new or current WooCommerce site with varying amounts of traffic.
WP Rocket, in a nutshell, enforces automatic cache control of database objects, posts, pages, content, and other elements on your WooCommerce website. It boosts server efficiency, reduces download times, and integrates a CDN seamlessly for quicker website speed. It's not a free plugin, but it's well worth the money.
Imagify
Image optimization is an important part of improving the performance of your ecommerce website.
When you enable Imagify, all of your photos, including thumbnails, will be optimized automatically when you upload them to WordPress. Not only will Imagify compress your images, but also it will convert WebP images, reducing the size of your website and making it load faster.
Do you already have a lot of photographs that aren't optimized? Not a problem; the Bulk Optimizer will let you optimize all of your existing photos with a single click.
Imagify can also automatically resize your images, so you won't have to waste time resizing them before uploading them.
Overall, it's easy to understand why Imagify improves loading times. You can minimize the size of your images while maintaining the same dimensions and quality by compressing them. As a result, your photographs will load much more quickly. Users will have a better experience, and your website's performance will improve.
Memcached
Memcached is a high-performance, distributed memory object caching system that is free and open source. It is generic in nature; however, it is intended to speed up dynamic web applications by reducing database load.
Its key value stores short bits of arbitrary data (strings, objects) returned by database calls, API calls, or page rendering in memory.
Memcached is a powerful yet simple memory management system. Its straightforward design facilitates deployment and development while also addressing many of the issues that huge data caches face.
Plugin Organizer
Plugins can contribute to the slowness of your WooCommerce website. This can usually be avoided by removing the plugin or preventing it from loading in areas where it isn't needed.
There may be some plugins that you need only on specific pages, posts, or post types, depending on the plugins you're using. Some plugins are only required in the WordPress admin area, so they shouldn't be loaded on the website's front-end.
You can use WordPress Plugin Organizer to do the following:
Disable or enable plugins based on URL

Disable or enable plugins for user roles

Disable or enable plugins based on post types

Rearrange the order that plugins are loaded

Only load plugins when needed
Plugin organizer is essential for fine tuning the performance of your website.
New Target for Woocommerce Performance Optimization
Wouldn't it be nice if all your website performance issues were solved by just installing a plugin and letting it work its magic? Unfortunately, this is not the case. For real performance results, these plugins require the development and configuration by a talented and diverse team at an integrated digital agency.
Lucky for you, our experts at New Target understand WooCommerce performance optimization.
We've built WooCommerce websites for companies in the health and beauty, manufacturing, and consumer products industries, as well as nonprofit organizations and other sectors. Furthermore, our cross-industry expertise, behavioral marketing tactics, website design and development capabilities, and third-party systems integration experience give full-service solutions for the most complex sales challenges. Contact us today!