WooCommerce is a WordPress plugin that allows you to turn your WordPress website into an online store. With WooCommerce, you can sell physical and digital products, as well as manage inventory, shipping, and taxes. WooCommerce is a popular ecommerce solution for small and medium-sized businesses.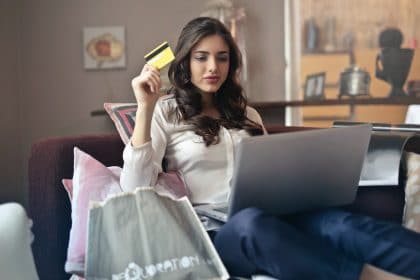 WooCommerce is Open source
It is an open source plugin built on WordPress that gives you complete control over your website store. It can be customized as you like around any of your business requirements and because it's open source, you don't need to pay any fees to use it.
It's customizable
Supported by a large community of developers, WooCommerce has a wide range of plugins to support your ecommerce needs. You will find a readymade plugin for almost anything that you need. Some of the most popular are:
OptinMonster helps convert abandoning website visitors into customers.
Spin the Wheel is a fullscreen popup that brings "gamification" to your store. You can set discounts and offer special offers to increase sales.
All in One SEO plugin is the most comprehensive SEO toolkit that helps you greatly improve your search rankings without having to learning all about SEO.
MonsterInsights allows you to easily track ecommerce data in Google Analytics reports.
WooFunnels is a powerful sales funnel builder allowing you to grow revenue through an optimized sales funnel and automation.
WooCommerce Wholesale Suite is three plugins that allow you to set wholesale prices for bulk buyers.
Easy-to-Use Design Options
WooCommerce is about to work with almost any of the WordPress themes so you can select a theme as per your design choice and WooCommerce can work with it.
Simple to Master
It's very user-friendly and if you get stuck, because there are millions of users trying to accomplish similar things, there are great tutorials online that can help you out.
Sell a Variety of Products
With WooCommerce, you can sell both physical and digital products. You can build a membership site, take appointments and bookings online, and sell subscription-based products too.
Great Integration
WooCommerce is flexible when it comes to integrating helpful third-party software whether it be a CRM system, management tools, or third-party shipping services.
It's SEO-friendly
WordPress CMS is a great platform for SEO and since WooCommerce runs on WordPress, you gain those advantages.
Packed with Analytics Power
The built-in analytics help you to get useful data about your store without great effort. You can get information like total sales by date, average order value, individual customer shopping stats and so on. It also will easily integrate other third-party analytics solutions to get even more insights.
Secure
It's all for naught if you cannot provide your customers with a secure shopping experience at your store. WooCommerce is highly secure because of its regular updates. The team behind it works with leading security experts to monitor the code base for any vulnerabilities and release updates required.
Content marketing
Content marketing can serve your existing customers and go a long way toward gaining new ones. Because WooCommerce is built on a blogging CMS, you will gain the extra ease and benefits of publishing content on your webstore.
Great Community Support
WordPress has a huge community of developers and since WooCommerce is built for WordPress, you gain the benefits of this community to help solve any problems you might face. You can find answers to your questions on developers' community forums and there are literally thousands of developers out there ready to support you and your web store.
Conclusion
There are plenty of other reasons to choose WooCommerce for your online store, but these are just a few of the most important ones.
Though WooCommerce in an ecommerce plugin, WordPress's great features and marketing capabilities makes it the best ecommerce platform for small and mid-size retailers in competition with other eCommerce platforms such as Magento and Shopify.
If you're looking for a powerful, flexible, and easy-to-use ecommerce platform, it's an excellent choice.