WordPress is an extremely popular content management system that is used by millions of websites around the world. There are several reasons why WordPress is often preferred by nonprofits over other options when building a website.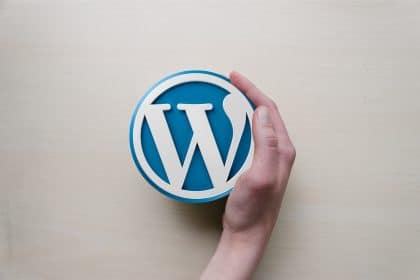 6 Ways WordPress Helps Nonprofits
1. It's cost effective
WordPress is a cost-effective solution for building a website. The platform is open source, which means that it is free to use. You only need to pay for hosting and a domain name, which are relatively inexpensive. WordPress is also an excellent choice due to its cost effectiveness.
Not only is WordPress free to download and install, but there are also thousands of free themes and plugins available which can be used to customize your site without having to pay extra fees or licensing costs.
2. It's easy to use
WordPress is user-friendly, and you do not need any coding skills to create a basic website. The platform has a simple interface, and you can easily add content and make changes to your site without any technical knowledge. With the help of drag-and-drop page builders like Elementor or Beaver Builder, even beginners can design and manage their websites with no coding experience necessary.
3. It has great flexibility
WordPress offers a wide range of themes and plugins that allow you to customize your website to your liking. You can easily add new features and functionality to your site without any coding knowledge. Additionally, there are plenty of plugins available that make adding features like contact forms and ecommerce stores easier than ever before. Additionally, WordPress is highly scalable, meaning you can start with a simple site and then add features as your organization grows.
4. It's SEO-friendly
WordPress is designed with several built-in features that make it SEO-friendly. It is built with clean, lightweight, and optimized code that makes it easier for search engines to crawl and index your website's content.
WordPress comes with a responsive design which means that your website will automatically adjust to different screen sizes, ensuring a positive user experience for mobile visitors, which is crucial for SEO.
WordPress has several SEO plugins such as Yoast SEO, All in One SEO pack, and Rank Math, that can help you optimize your website for search engines. These plugins provide features such as meta tags, sitemaps, and social media integration, making it easier to manage and optimize your website.
5. It's secure and reliable
Security should always be top priority when it comes to running a website; after all, if hackers are able to access your site's sensitive data, then they could wreak havoc on both your reputation and finances. Fortunately, WordPress takes security very seriously and releases updates regularly in order to ensure that hackers can't gain access. Furthermore, the platform is incredibly reliable as long as you keep up with maintenance tasks like updating plugins and themes then you shouldn't have any issues with downtime or outages.
6. It has a vast plugin library
WordPress has an extensive plugin library that enables users to customize their websites however they please. WordPress plugins are a great way to extend the functionality of your website and create a better user experience. However, with so many plugins available, it can be hard to determine which ones are necessary and which ones are best suited for nonprofits. In this article, we provide an overview of the most popular WordPress plugins and their benefits for nonprofits.
10 Plugins that Will Help Your Nonprofit
GiveWP: This plugin is designed specifically for accepting donations on a nonprofit website. It offers customizable donation forms, payment gateway integrations, and reporting features.
Yoast SEO: This plugin helps optimize your nonprofit's website for search engines, making it easier for people to find your organization online.
Jetpack: Jetpack offers a suite of features, including site statistics, security features, and performance optimizations, all of which can help your nonprofit website run smoothly and securely.
Mailchimp: This plugin allows you to easily build and send email newsletters to your nonprofit's supporters.
WPForms: This plugin offers drag-and-drop form building tools, making it easy to create donation forms, contact forms, and more.
Akismet: This plugin helps prevent spam comments on your nonprofit's website, keeping your site clean and professional-looking.
Google Analytics Dashboard for WP: This plugin integrates Google Analytics data into your WordPress dashboard, making it easy to track your website's traffic and engagement.
WPML: If your nonprofit works in multiple languages, WPML can help you create multilingual content and manage translations on your website.
Smush: This plugin optimizes images on your nonprofit's website, reducing load times and improving overall site performance.
All-in-One Events Calendar: This plugin allows you to create and manage events on your nonprofit's website, making it easy to keep supporters informed about upcoming fundraisers, volunteer opportunities, and other events.
Conclusion
WordPress offers nonprofits an unparalleled combination of cost-effectiveness, efficiency, and reliability when compared with other CMSs on the market today. Not only does the platform enable users to quickly build beautiful websites without coding knowledge or technical expertise but also it offers unparalleled security measures which help protect sensitive data from malicious actors. With such a vast array of features available at no additional cost, it's clear why WordPress is such a popular choice among nonprofits looking for ways to maximize their budget while still providing quality services online.
As WordPress experts, New Target is ready to help you build or redesign your WordPress website.